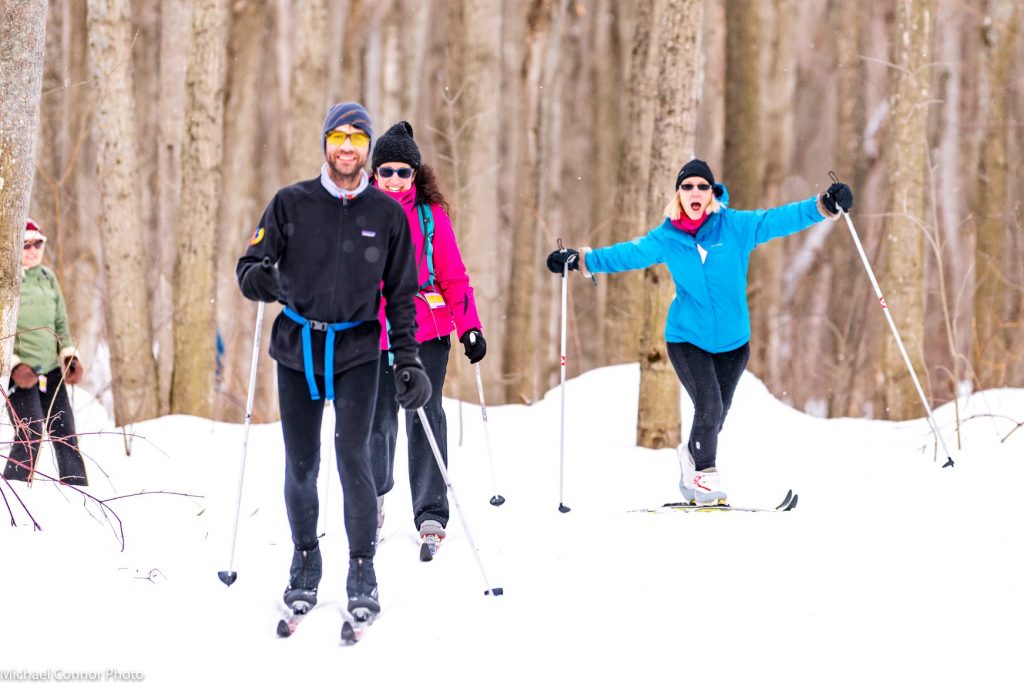 Interested in cross-country skiing or snowshoeing but don't know where to start? Heard of our club but not sure it's right for you? Just in time, we've got two opportunities for you to try us out!
Cross-country has two "test drive" trips coming up Jan. 5 (Scenic Caves) and Jan. 11 (Horseshoe Valley). For these trips, non-members can register for the website and give our club a try before they commit to becoming a member.
We might be biased, but we think our club is pretty awesome. We have more cross-country day trips than any other club based in the GTA (every Saturday and Sunday). We've got five pickup locations throughout the city (High Park, Davenport/Yonge, Eglington/Yonge, York Mills/Yonge, and Hwys 400/7). Our ski school has 22 certified instructors, meaning you can get quality lessons on every day trip. And we've got a busload of friendly people to travel and ski with every weekend. What's not to love?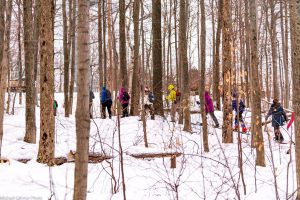 Jan. 5 we're headed to Scenic Caves. This is one of the best ski and snowshoe destinations in Southern Ontario. There's a variety of ski and snowshoe trails at varying levels of difficulty and beautiful views of Georgian Bay! We also have a lovely log cabin to hang out in when we're not skiing or snowshoeing. There is guided snowshoeing offered on this trip.
Jan. 11 we're headed somewhere a bit closer, Horseshoe Valley. Horseshoe has a lovely chalet and an extensive ski and snowshoe system through the Copeland Forest. It has a great teaching area if you're taking lessons with us. There is guided snowshoeing offered on this trip.
You can choose to mope around for months complaining about the cold, or you can join us and learn to love winter! There's nothing better than skiing or snowshoeing through quiet forests with all the trees covered in snow. If you try us out, we're sure you'll love it too.
To join us Jan. 5 at Scenic Caves, register here. To join us Jan. 11 at Horseshoe Valley, register here. You will pay for the bus ($30), group rate on rentals if necessary (prices vary by resort), and the group rate on the trail pass (prices vary by resort). Indicate if you would like to take lessons, as well as your preferred pick up location. Then show up at a pick up location on the day! (Note: it doesn't have to be the one you indicated during registration). If the trip is full by the time you register, join the waitlist. There are always cancellations and we may add a second bus if there is enough interest.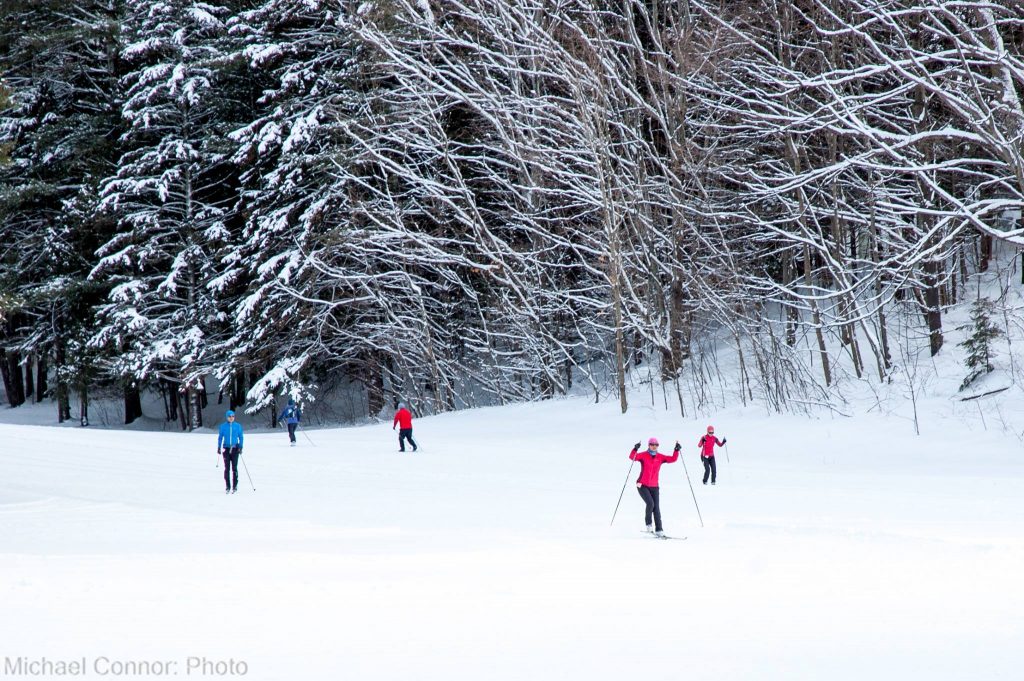 Please visit hpsc.ca to learn about the club. If you have questions, please see the XC FAQ page. This blog has a lot of great information for new members – like what to expect on a daytrip, what to wear, and lessons, If you still have questions, email crosscountry@hpsc.ca.
We hope to see you out on the trails with us!