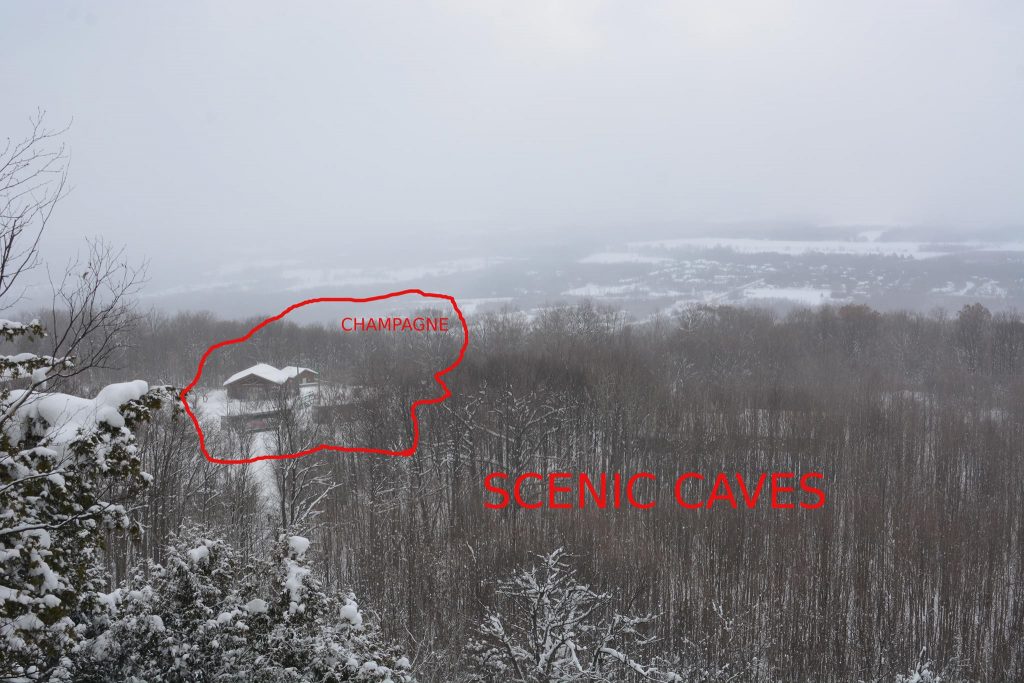 While we are running 4 combo trips before Christmas, our first official XC-only trip is Dec. 28 at Scenic Caves. This is our annual New Year's Eve Celebration, with bubbly in the log cabin at the end of the day.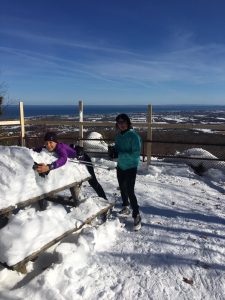 Scenic Caves has 27km of trail for classic and skate skiers and 10km of trail for snowshoers. There are trails from beginner to advanced. At the top of the escarpment, you'll be rewarded with a lovely view of Georgian Bay and Collingwood, and there is a lovely log cabin to enjoy a hot chocolate with friends.
For snowshoers, you can walk to the famous Suspension Bridge, the longest in Ontario! On a clear day, according to Scenic Caves, you can see 10, 000 square kilometers.
This trip offers guided snowshoeing and regular lessons.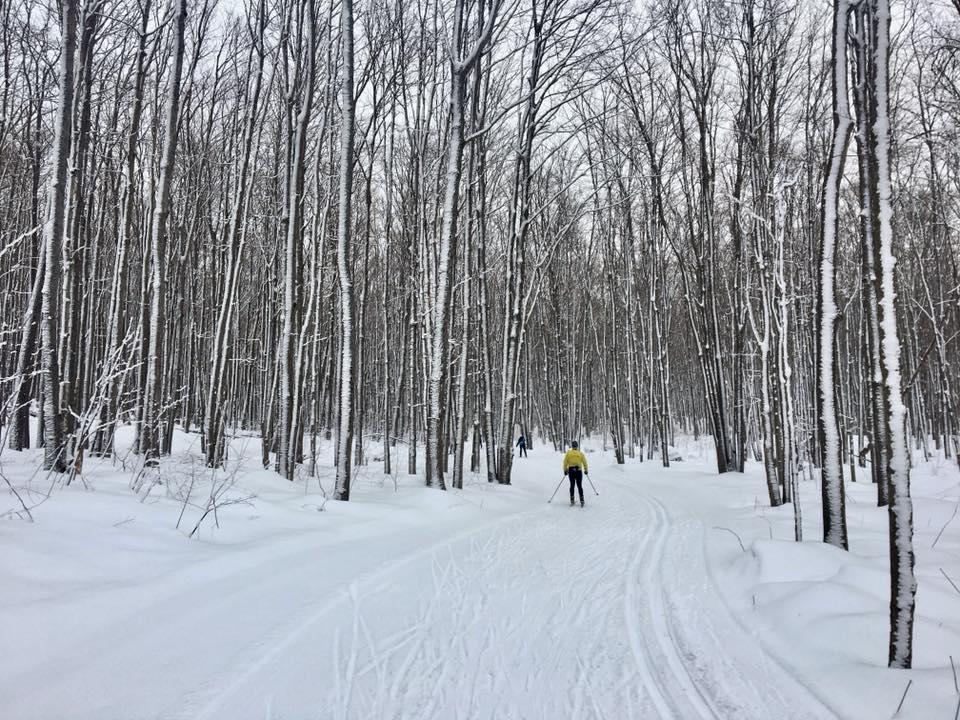 Join us! Register here.