Silver white winters that melt into springs…These are a few of our favourite things…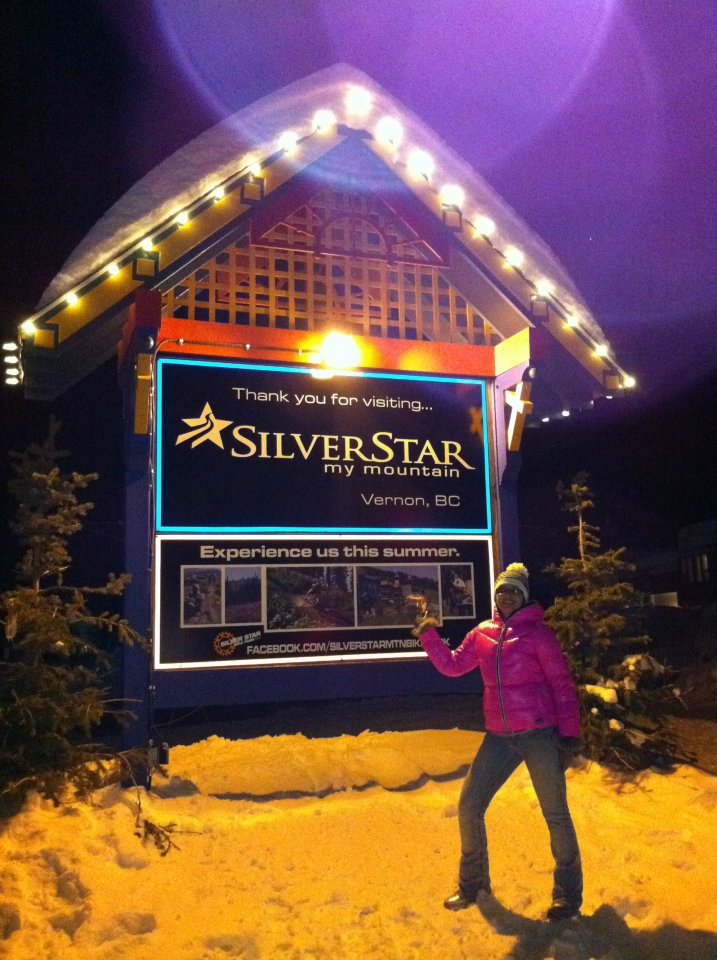 Happy winter and holiday season!
We had a blast at the season opening and test drive with the record number of beginners – downhill skiers and snowboarders. Few cross country members and instructors have opened the season at SilverStar's XC Supercamps. Silver Star is a unique place with champaign powder quality of snow and stunning mountain views for both downhill and cross country skiers. There used to be a lift that would take cross country skiers to the top of the mountain. Our XC Director Heather has reported on Facebook that now XC skiers have to take gondola: DH & XC together for the unforgettable experience! Joint DH & XC trip in March will be fabulous!
Mark your calendars for January 25th and make it your New Years resolution to attend Cross over Day with Wine & Cheese party , when all downhill skiers and snowboarder are invited to join cross country skiers and snowshoers. Join me for the snowshoeing tour, I'll be guiding the group of Downhill guests.
LAST CHANCE to join waitlist for Tremblant 3 trip, so we can add 2nd bus. We need at least 30 members on the waitlist to add second bus. This is a great chance for new members to finish the first season strong and with the best spring skiing and Apres ski. Cross country skiers and snowshoers are welcome to join the party! Snowshoeing and hiking options are fantastic, you'll have a chance to have the views from the top of Tremblant mountain.
Enjoy holidays season and join the day trips we have scheduled for you.
Best wishes,
Stella
HPSC Volunteer President