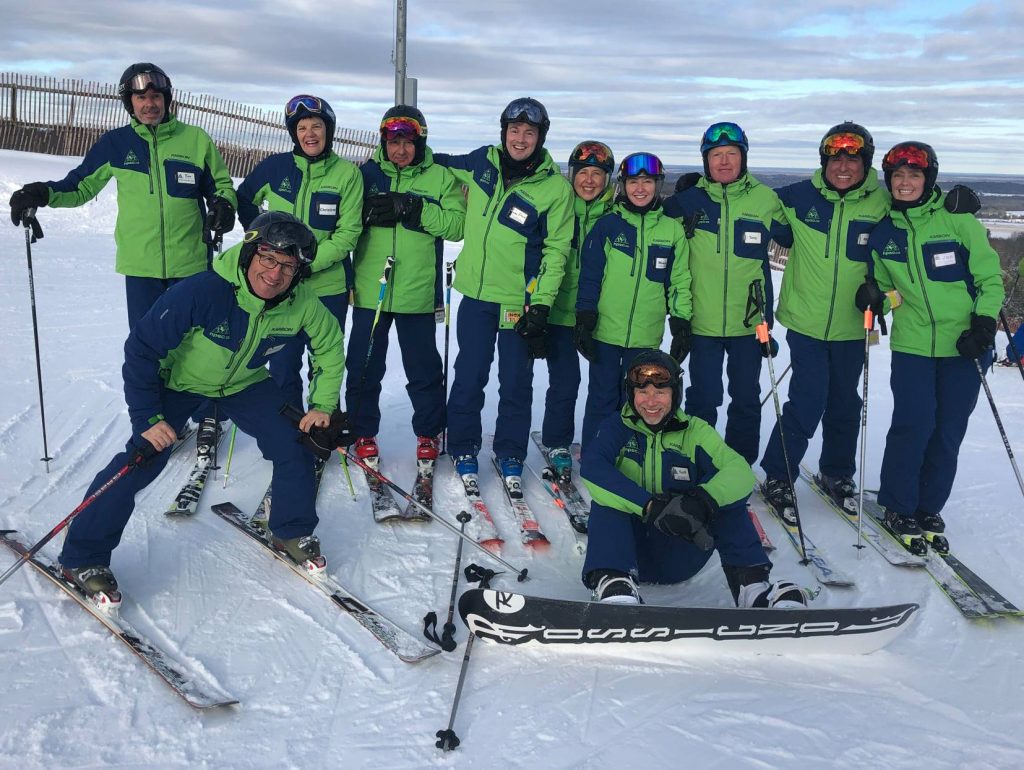 Can't wait to get on the hills – Neither can we! After our kick off on December 7, we have scheduled six more trips in December to choose from.
Midweek Skiing: For those who like to ski mid-week and want to get some extra days in on their 5X7 or Ikon pass, we have a couple of trips to Blue Mountain (Monday December 9; Wednesday December 18).
Get the Rust Off/Sleep In Days: Do you really want to do a ski assessment on your first run of the year? For the weekend of December 14 and 15, while our instructors are off on their annual training excursion to Mount Tremblant, we are offering a couple of sleep-in "Get the Rust Off" days to Mount St. Louis and Blue Mountain respectively. These are combo trips with our Nordic members, and since the entire day will be free skiing we have agreed to use the slightly later Nordic pick-up times (starting at 7:50 from Bloor/Indian Rd.) Because we are leaving the city off a little later in the morning, we get to stay at the hills a little longer, allowing for more Après time!
Avoid the Crazy Mall Crowds – Go Skiing Instead: Get your shopping done early so you can avoid the crazy crowds at the mall on the last weekend before Christmas and instead enjoy the fairly empty slopes at Mount St Louis and Blue Mountain. December 21 and 22 our instructors will be back, so we are back to our regular trip schedule.
Can't Wait to Try Out Your New Equipment?: For those who just got new equipment as a gift or on Boxing Day and just can't wait to try it out, we have scheduled a trip to Mount St Louis on Saturday December 28.
Avoid the Crowded Holiday Slopes – Ski with Us at Mansfield Ski Club Instead: Our last trip of 2019 is on Monday December 30 when we are off to Mansfield Ski Club for a special treat during the holiday break. While the other resorts may be crowded with everyone else who just got new equipment, we will be skiing at a private club which prides itself on having fantastic conditions for it's members and guests. And due to it's closeness to the GTA we will be starting off a later than normal (first pickup is 8am from Bloor/Indian Rd.), which means of course more Après time in the afternoon. Celebrate an early New Year with your HPSC friends!