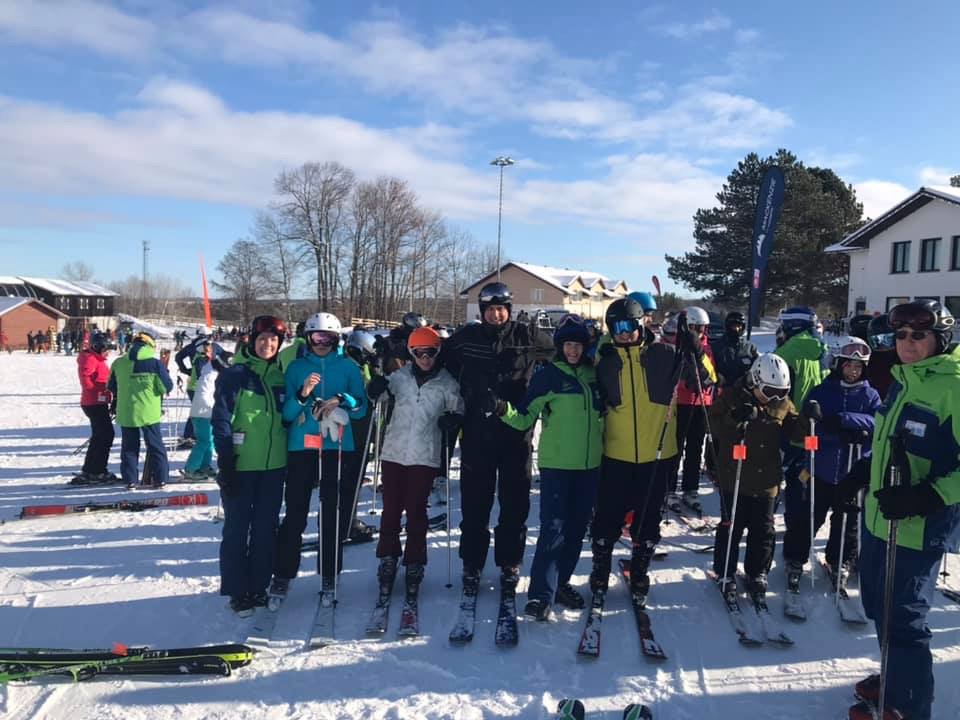 Hurrah!!! The ski season has begun!!!!!
It was a superb first day for our two buses to travel to Mount St Louis Moonstone on Saturday December 7! Sunny day, hero snow, lots of friends from High Park and many guests, skiers, snowboarders, beginners, experts. December 7th was also our first Test Drive trip of the season with over 25 guests checking out the club.
On the following Monday, December 9th, a group of dedicated skiers and boarders also initiated the Blue Mountain season for HPSC. Despite the light rain, it was a fantastic day! And a little après at the Irish Pub in the village to top off the day, as well as some seasonal music on the bus ride home.
There are still a number of trips scheduled before the New Year, including this coming weekend to Mount St Louis Moonstone on Saturday and Blue Mountain on Sunday.  Our instructors will be back from their training weekend in Tremblant. So get your shopping done early and avoid the crazy crowds at the mall . . . come skiing instead!  
After Christmas and Boxing Day if you want to test out your new equipment sign up for MSLM on December 28th or come on a special trip to Mansfield Ski Club on Monday December 30th.
All of the January alpine daytrips are open for registration!