We are happy to announce the downhill day trips schedule for the upcoming season!
The coming season has 50 downhill day trips scheduled including a special Family Day trip to Beaver Valley. As in the past we will be following our usual schedule of trips on Saturday to Mount St. Louis (MSLM), Sunday and Monday to Blue Mountain, and Wednesday to the various private clubs.
The first scheduled trips are December 10 to Mount St. Louis and December 11 to Blue Mountain. The first Monday trip is January 9. The Wednesday trips start on January 11. There are three Wednesday trips to Alpine, and two each to Osler and Craigleith, and one to Devil's Glen and one to Blue Mountain. Later in the season we have a number of TBD Wednesday trips since the private clubs cannot guarantee they will be open.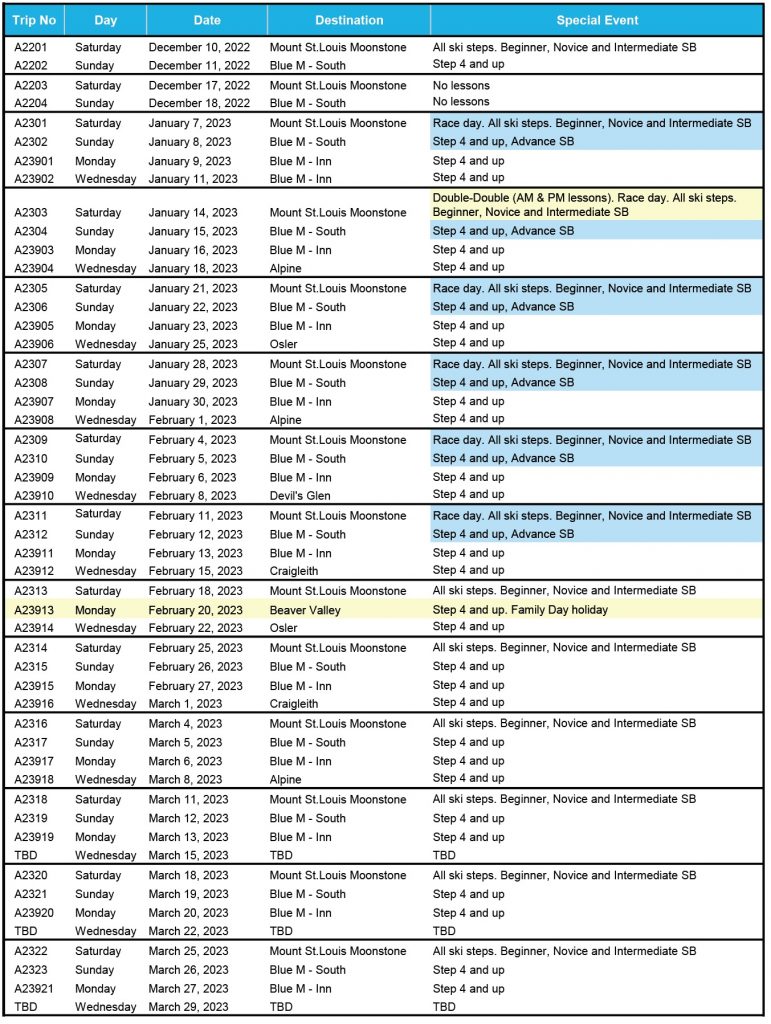 Final prices for the day trips will be confirmed in the next number of weeks.
Hoping you have a fantastic season!