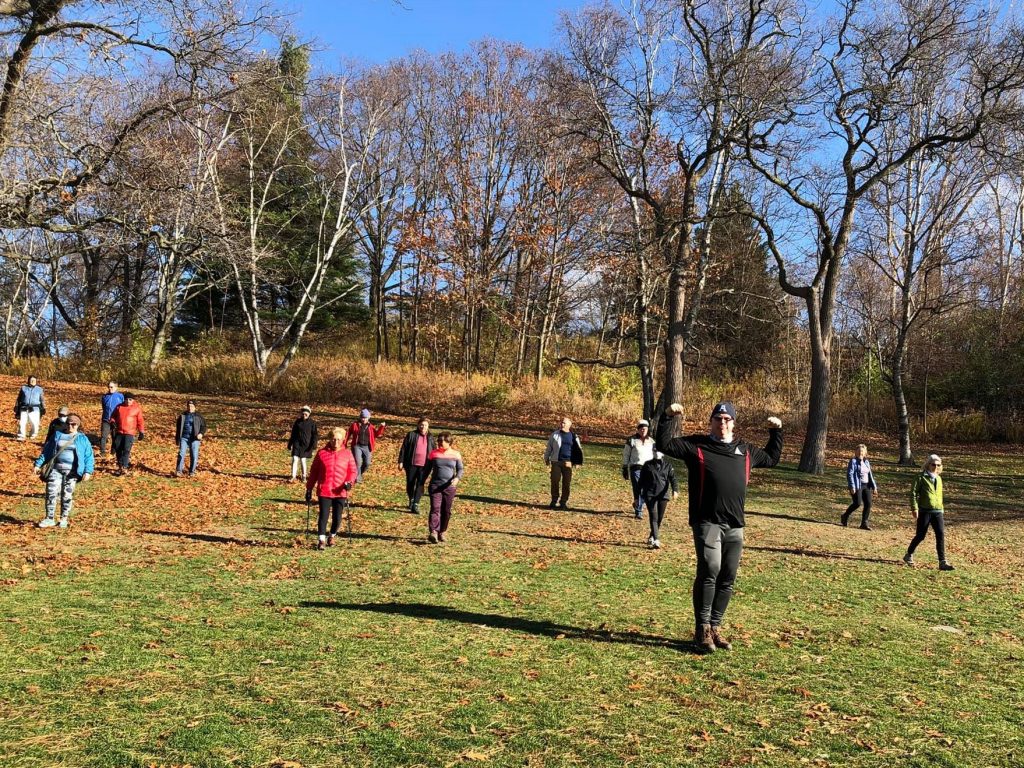 Since the beginning of this pandemic, High Park Ski Club has said it will follow the stated public health guidelines. Due to the change in public health guidelines for Toronto, we had to cancel the final two SkiFit sessions.
On the positive side, we had 10 very productive and enjoyable SkiFit sessions since September on beautiful fall Saturday mornings in High Park. I don't recall one bad weather Saturday.
Thank you to all who made it out to the sessions. A number of new members came out, as well as a core of longer-term members. Hope that you had a good time preparing for the upcoming season.
I would also like to sincerely thank George, Cynthia, Theo, and Sandra for assisting in running our weekly hiking sessions.
I hope we are able to get back to our normal fitness program next year and look forward to seeing all of you at SkiFit starting in September 2021. Hopefully we will be able to reinstate our traditional post-workout brunch.
For your own personal mental and physical health, I would encourage all of you still get outside for some exercise before the beginning of the season. I know that I will.
Please stay safe and healthy!
Justin