We are making every effort to run our buses this season if public health guidelines allow us to do so safely. The bus experience has always been the cornerstone of our club – the bus is a space for furthering the friendships made on the snow. Plus, you get to sleep after a hard day on the trails.
But, this year is different. We understand that some members are hesitant to take the bus, but still want to take advantage of the lessons the club offers.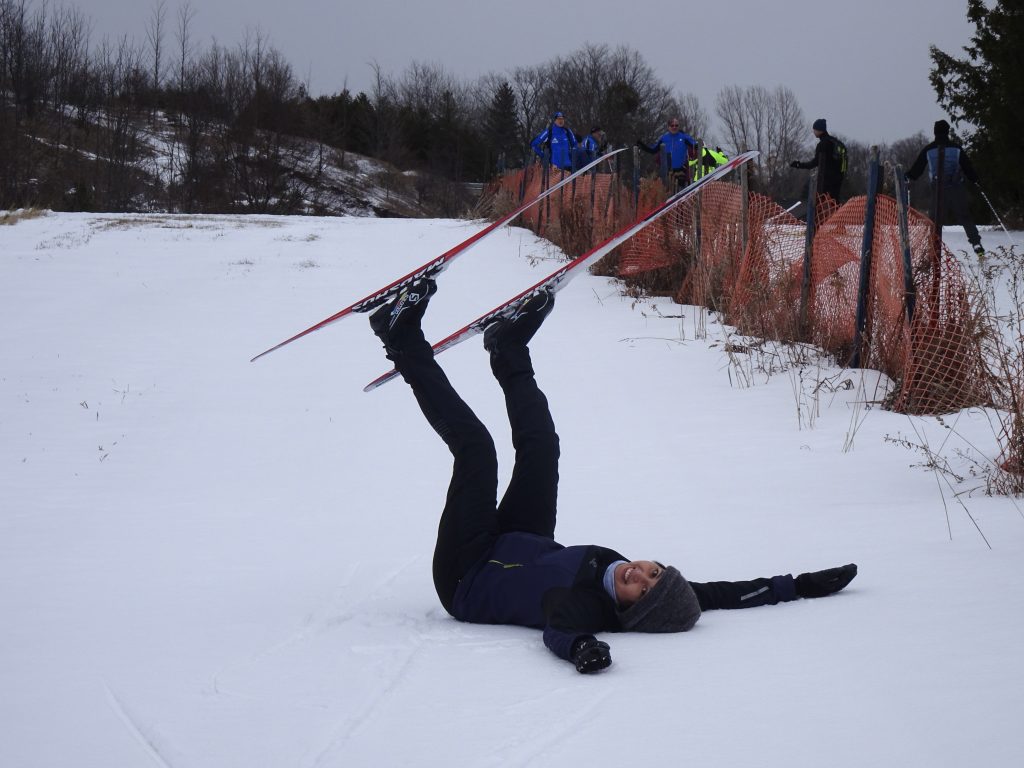 If you want to drive up and take lessons this season, there are some things you need to know…
Members on the bus will get priority
Because bus members will be outside all day (i.e., they will not have a private car in which to take refuge), they – particularly beginners – will receive priority for lessons. Drive up members may sign up for lessons and we will let you know on the Friday prior to the trip if there is a spot for you. Our ski school will have fewer instructors this year and we must follow strict guidelines to keep our members safe. This means we just don't have the capacity to offer lessons on the same scale as in the past.
You must register online for your lesson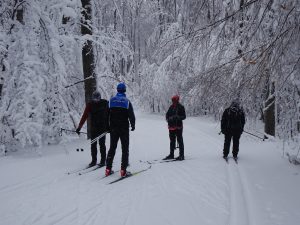 You will now register for the trip online just like bus participants. Look at the calendar and find the trip you want. You will see two modules for every trip – a bus module and a drive up module. Choose the drive up module and follow the instructions to register for your lesson.
You must still buy your own trail pass and rentals at the resort
Unfortunately, we are unable to process payment for your trail pass and rentals. Please arrive at the resort early enough to take care of that before the lesson.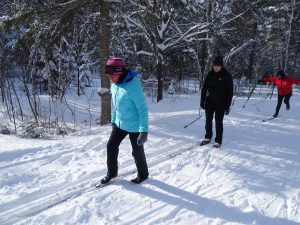 Meet the club at the resort and join your lesson
If there is a spot for you in a lesson, we will let you know on Friday. We will also let you know where and when to meet. Generally we meet in front of the chalet 30 minutes after the bus arrives (usually 1030-11am depending on the location).
You must complete the COVID-19 screener BEFORE you join the lesson
By registering for a lesson, you agree to follow all of HPSC's COVID-19 policies and procedures. On the morning of the trip, before joining the lesson, you must complete the COVID-19 screener (the link will be in the trip status email). The instructor will confirm that you have completed it. If you haven't, you may not join the lesson. If we discover that you incorrectly told us that you did, you will be considered in contravention of our policies and serious consequences may follow.
What if I want to drive up, but I don't want lessons?
If you want to drive up and meet your HPSC friends for a ski day (even if you are not a member), that's fine. Look at the schedule to see where we're going and just meet us there. You do not register online as you have to pay for your own trail pass and rentals at the resort.
However, we request that if you are experiencing symptoms of illness, please do not interact with HPSC members (it's best to stay home!). If you are diagnosed with COVID-19 and have skied with HPSC members, we request that you email crosscountry@hpsc.ca with a list of people that you skied with so that we can contact trace appropriately. Thanks in advance for considering the safety of our club.
If you have any questions about driving up, please email crosscountry@hpsc.ca.