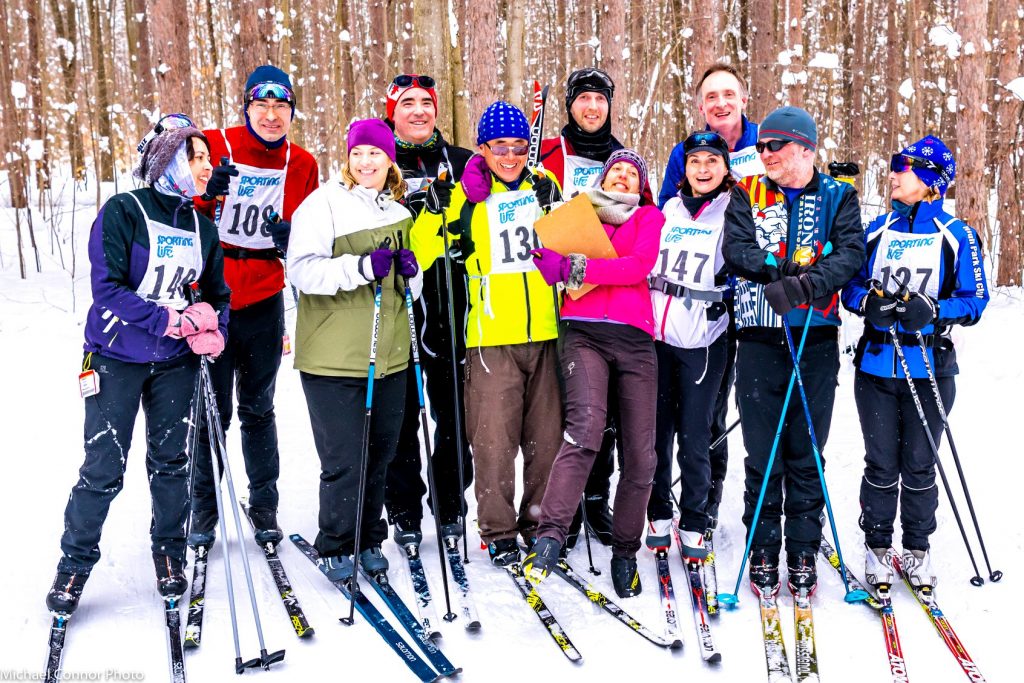 Race weekend – races on both days – was a huge success! Thanks to all our participants for their enthusiasm. You all make our club awesome! We had awesome conditions thanks to a 40-60cm dump of snow a few days earlier. Bring on Snowmageddon!
Feb. 29 we held our annual "Choose Your Own Adventure Freestyle Race" at Horseshoe Valley. We start and end from the same place, and there are two courses to choose from – a beginner course and a more advanced course that sends racers up Geunther's Grind! If racers did both, they got bonus points!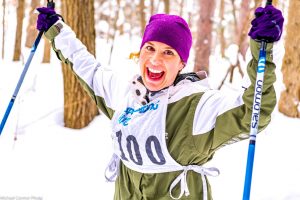 Congrats to Graham, Sonia, and Janine, who did both courses. Graham lead the day with the fastest time. And congrats to Jennifer, our "beginner winner", and to her three friends who did Patrolller's Hill THREE times. Were they supposed to? Nope!
Mar. 1 at Wasaga we held our annual Pine Trail Classic, a classic only race that winds through the lovely Pine Trail. We started and ended at the fire shelter, where racers were treated to a marshmallow roast courtesy of Linda. Graham and Sonia practiced skiing in costume to prepare for the final official costume race. What a great end to an amazing day of skiing.
Congrats to Graham for his second win of the weekend, and to everyone for finishing in under 25 minutes and getting bonus points!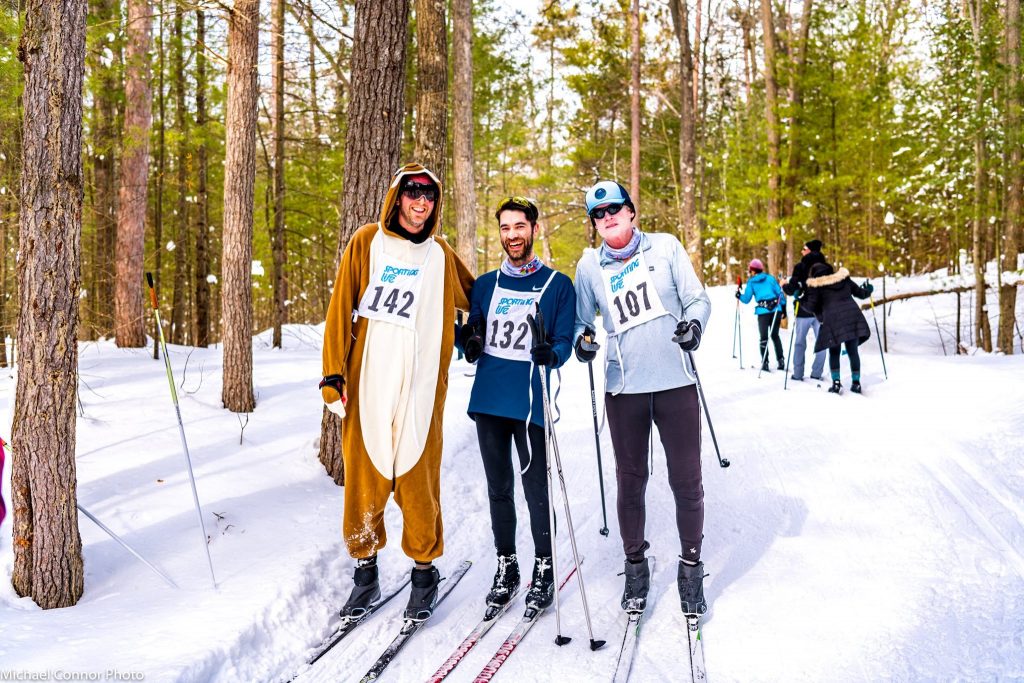 Racers have one more chance to rack up points for the overall standings on Mar. 15 at Hardwood. It's our Spring Fling Costume Race! Graham and Sonia are only two points apart at the top of the overall leader board and we can't wait to see what costumes they have in store for us!