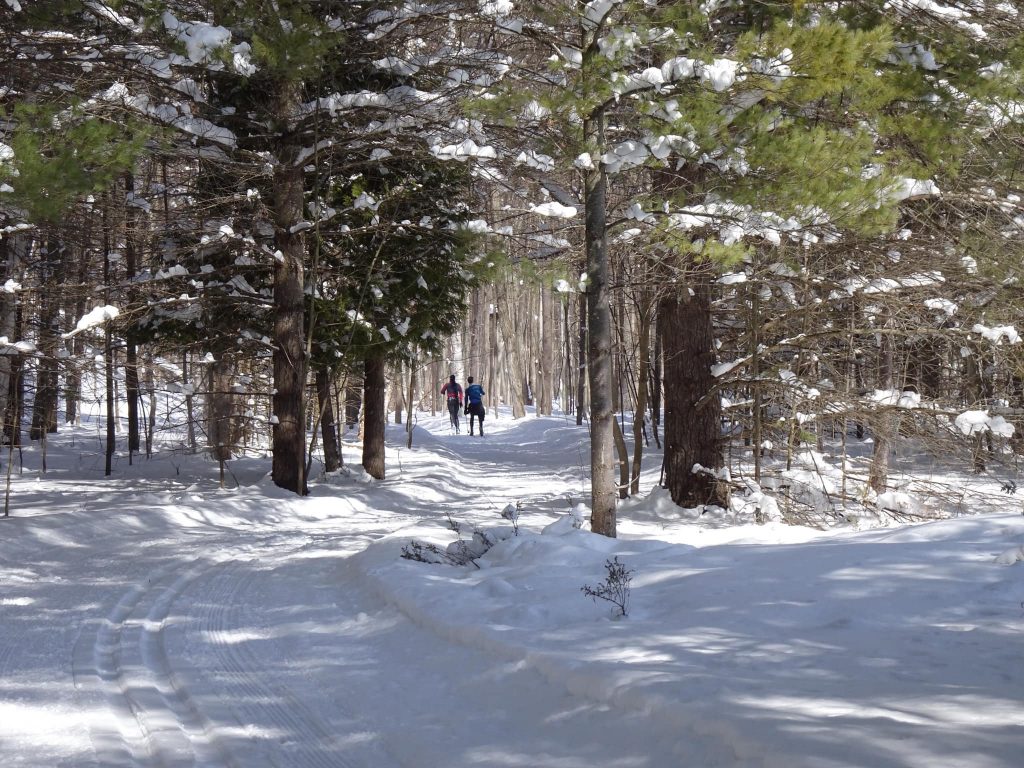 March brings spring skiing…some of our favourite skiing. Yes, conditions aren't always great, but throw in warm temperatures and sunny days, and it feels so good to be outside in the trees.
There are plenty of opportunities to ski this March. As long as there is snow on the ground, and people willing to ski on it, we'll send buses! Our trips up to March 15 are presently sold out, but the wait lists are generally small, so if you get yourself on the list, you probably will get on the trip.
Mar. 14 – Kawartha Nordic (guided snowshoeing). If Kawartha doesn't have the conditions, we will find somewhere that does (likely Highlands or Scenic Caves…or maybe Arrowhead)
Mar. 15 – Hardwood Hills (Race #5)
Mar. 21 – Mystery Destination (module will open soon; destination confirmed closer to date). LAST CHANCE TO TAKE LESSONS!
Mar. 22 – Highlands Nordic (module will open soon)
After Mar. 22, we will take the weather and conditions as they come. Many members often ski until the last day of March, so if conditions warrant it and you want to go, we'll do our best to send buses!
Please note that March skiing can bring changeable conditions – it can be icy, slushy, sunny, snowy, and everything in between. As usual, we will try and find the best conditions if our scheduled destinations don't work out. Let's get outside and enjoy the last bits of winter!