Ski trip is the closest emotionally to the trip back to careless childhood, when we could spend the whole day in the snow and show up just for dinner – soaking wet, with sleds or skis, mittens or scarf lost & fond… although we were so happy, with the eyes sparkling and the cheeks blushing & shining like McIntosh Red apples. And after the dinner (that tasted the most delicious) always followed equally delicious deep sleep until alarm for the next snow play day.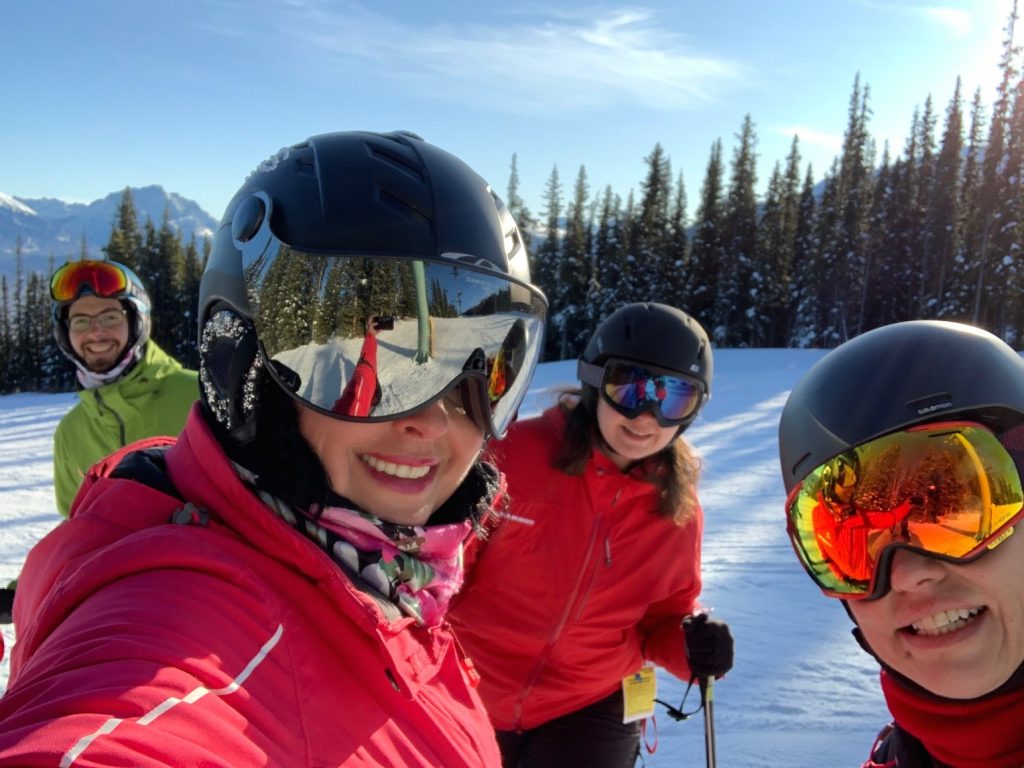 This is how we felt during Jasper trip. Riding to the Marmot mountain in the yellow school bus, via narrow snowy roads among the tall trees and big mountains, that made us feel very small, playing in the fresh fluffy snow – it was a true joy. We were blessed with mild temperature for Alberta, with sunshine, stunning views of the mountains, people around us, with our friendship, with being in the club, living in Canada.
View from the hot tub in Jasper Fairmont Lodge
While we had 6 days lift tickets to ski, we also gave ourselves licence to chill, to take mindfulness walks in the mountains, on the trails, to connect with nature, with wilderness of the National Park. At some point we've counted over 30 elks, patiently waiting for the CN trail to pass. Mindfulness walks on the last and first days of the year and the decade were spiritual experience – to take our time reconnect with ourselves. We are adventures ready, bring them on – 2020!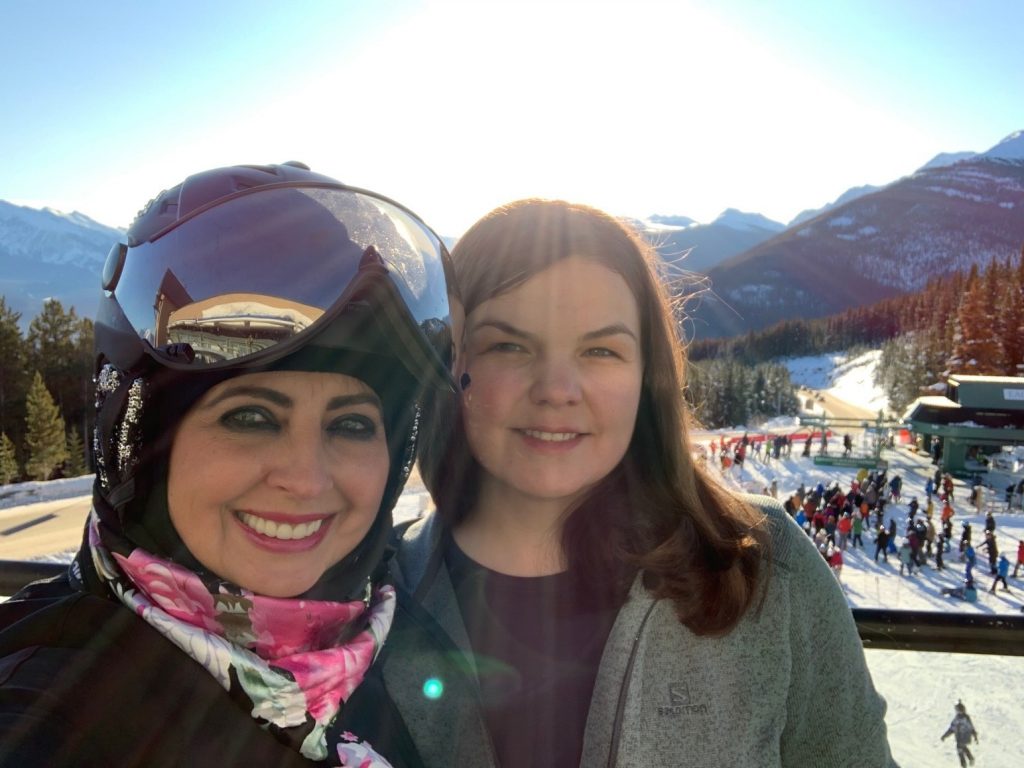 Stella, HPSC Volunteer Jasper Trip Leader & Iuliana, HPSC Volunteer Social Director