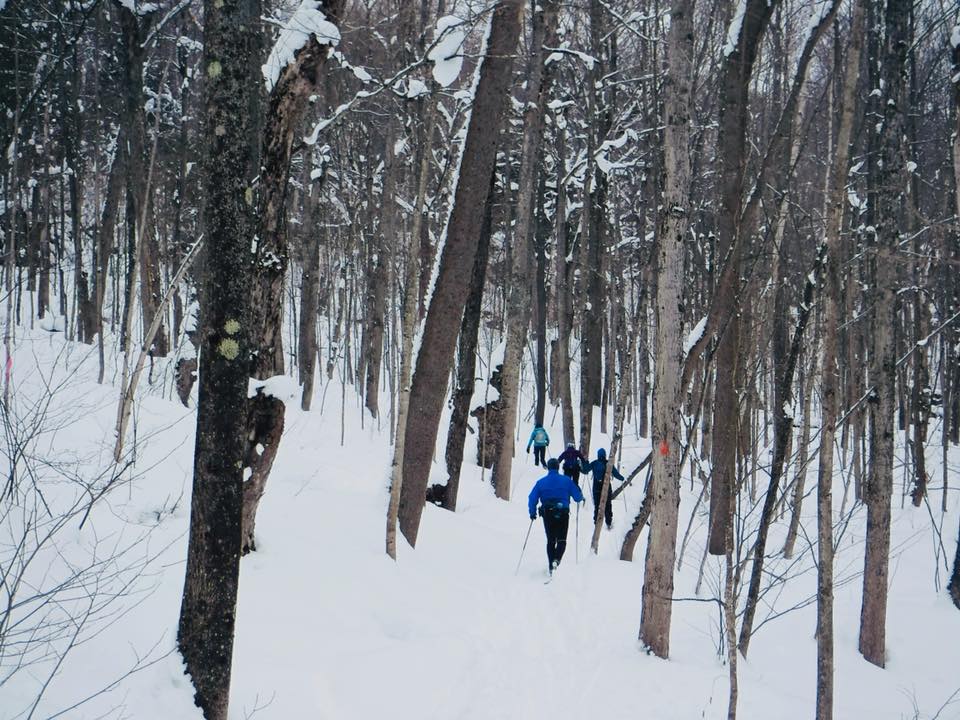 Every year we schedule one trip to the Kolapore Uplands (combined with a trip to Highlands Nordic). When conditions are good, it's a magical place! This year's trip is Feb. 8. There's a wait list, and if there are enough people on it, we'll add a second bus.
If you've never been to Kolapore, here is what you may expect:
No tracks! Backcountry skiing is on ungroomed, narrow trails. Thus, it can be more challenging than skiing at resorts with tracks. We do not recommend Kolapore for beginners.
No facilities! Be sure to use the washroom on the bus before you leave. And you'll be eating on the trails.
No rentals! You need your own gear, or need to rent in the city and bring it with you. While backcountry skis are preferable, you can ski with your normal skis.
Guided skiing! Likely two guided groups will be heading out of varying difficulties. Choose your own adventure.
Fun! Check out the photos below.