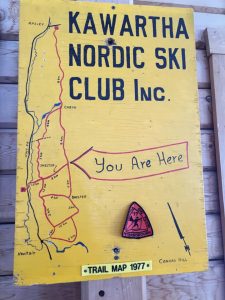 HPSC used to visit Kawartha Nordic years ago, be we probably haven't been in over 10 years. That changes this year!
We're got two trips on the schedule, and our first one is Jan. 26. Forecast looks promising!
Kawartha is a lovely ski area. The terrain is rolling hills, so it's a great place for beginners. There's combo trails for both skate and classic and some nice narrower classic only trails. The trails are all two-way, which is different than most of the resorts we visit.
They have a big chalet with places to store bags and there are warming cabins with wood stoves through the trail network – perfect for grabbing a snack. Just be careful of the chickadees!
Check out the photos below to see what to expect!