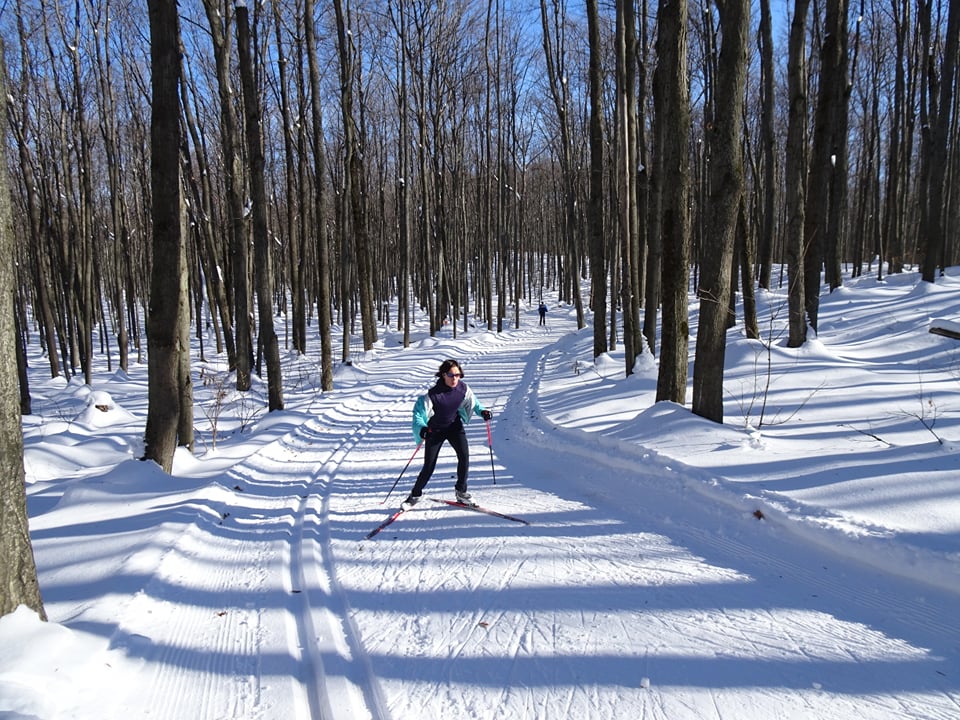 A couple of your HPSC instructors were treated to a wonderful day of skiing Nov. 16 at Scenic Caves…earliest start date ever, and it was like mid-January conditions! We hope this bodes well for a very snowy winter.
If you want to ski before Christmas, we've got four chances for you to get out on the trails!
We're running our early December trips with our downhill friends. We've got trips on Dec. 14/15 and Dec. 21/22. Dec. 14/15 will be run on the XC pick up schedule, and Dec. 21/22 will be run on the downhill schedule (so earlier than normal but worth it to ski!).
We have XC modules up for informational purposes, but you will register for the trips on the downhill modules. Read the XC module information so you know how to register properly. Once you get over to the downhill module, check "none" under lift ticket and "XC ski $30" under bus options.
Enjoy!