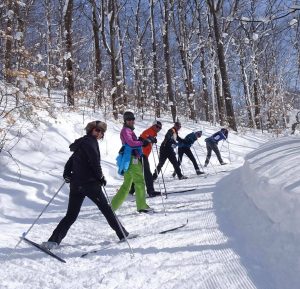 As we get closer to the season, I am sure that everyone has questions about what the experience on the bus and at the resorts is going to be…here are some answers! We encourage new members to read this carefully. The experience will not be what we are used to, but with some patience and good humour, we can have fun.
What can I expect on the bus?
As of now, the buses will run at almost full capacity. Masks (cloth or medical masks) are mandatory. A buff is not a mask. Proper masks must cover the nose and the mouth. Not wearing masks properly will not be tolerated. Please note that studies show that medical masks (especially N95s, which are more widely available now) are more effective than cloth masks with no filter. While we will not dictate what kind of masks members should wear, we strongly encourage members to choose the most effective masks they can. This keeps all of us safe.
While the bus is in motion, we expect members to stay in their seats (except for quick washroom trips). We ask that members don't eat or drink (except quick sips if medically necessary). No sharing of food and no consuming alcohol.
At most places, we will have to eat lunch on the bus or on the trail. When on the bus for lunch, please ensure you eat lunch quickly to limit the amount of time that you are not wearing a mask.
There will not be any capacity limits enforced at any point unless we feel it is necessary after the first few trips. We are confident that members will be courteous of each other and work hard to make our trips a success.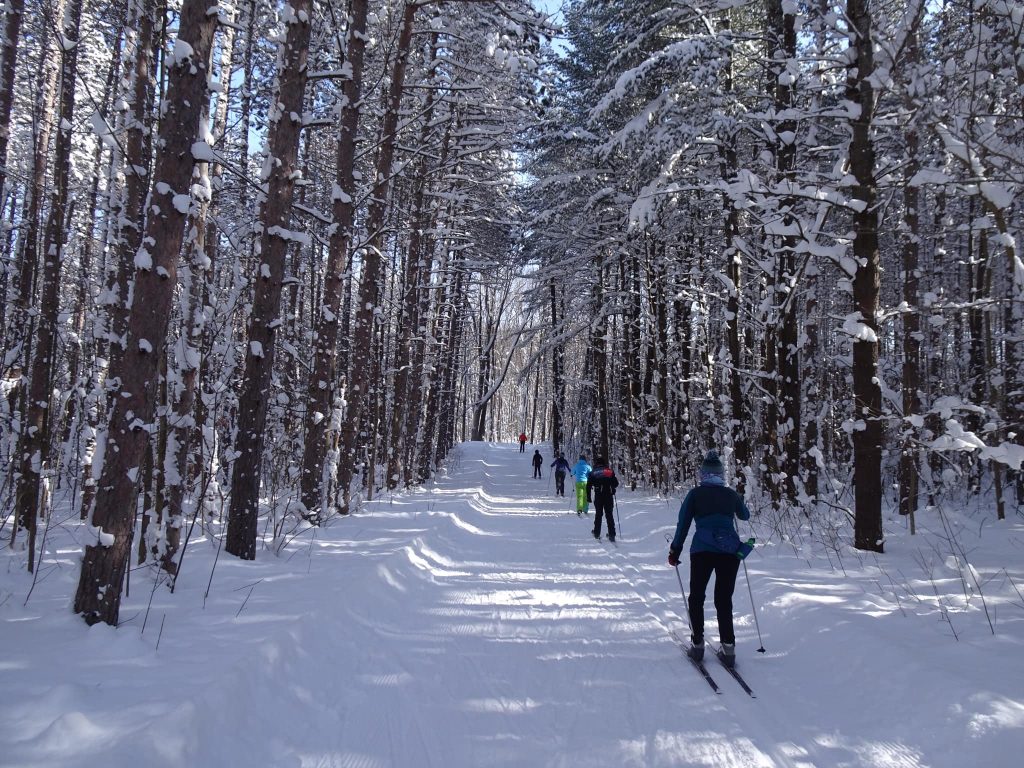 What can I expect at the resorts?
Members are expected to follow all resort rules, which will be communicated on the registration modules and in the day trip status email/webpage.
Resorts all have different policies, but in general, we will not be able to store bags/get ready/hang out in the chalet like we normally do. You will be able to use the indoor washrooms (only Wasaga will have portable washrooms). You will be able to pop in for quick spells to warm up (emphasis on quick; Wasaga, Georgian Nordic, Kawartha are exceptions in that we anticipate no indoor space). If you want indoor space to eat, you usually will have to use the bus (Scenic Caves is the only exception). The bus cannot idle all day, so it may not be very warm, but it will be out of the wind.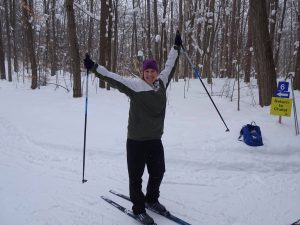 Because you will be spending significant amounts of time outside this year, we recommend that you bring a small day pack filled with items to help keep you warm should you have to wait outside while not skiing. While everyone is different, this could include extra gloves/mitts (really warm ones!), a dry top base layer (maybe something thicker than what you ski in to keep you warmer), an extra pair of socks, and a down jacket that folds up small (a great investment in the winter). Pack water and extra snacks – a hydrated and fueled body is a warmer body!
At the end of the day, you may not be able to get fully changed like you are used to. Bring a dry top and dry socks and ensure a warm parka is on the bus waiting for you. Departure times are generally (with some exceptions) going to be earlier to account for the increased time spent outside.
The caveat…
Policies and procedures were set before Omicron was identified. We are watching the public health situation closely over the next couple weeks and may alter our policies and procedures in accordance with public health guidelines.
Please note that the Dec. 29th trip has been cancelled (largely due to the slow arrival of winter). We will tentatively start our season on Jan. 2. Keep an eye on the website and our social media channels for updates. That trip would open for registration on Dec. 20.