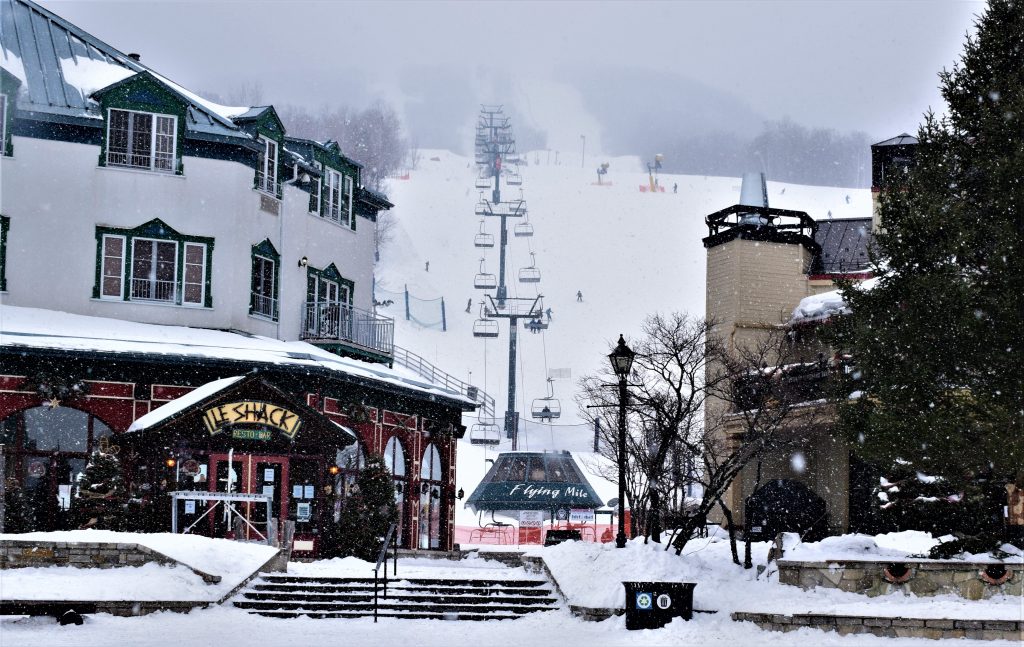 It has been a very busy time for your Long Trips Committee and trip leaders! 
Although the first charter trip, to Club Med in France, does not depart until the end of January, the deadline for new registrants has passed and the trip is now closed.  If you are still interested in a charter this season, there are still spots available on our last trip of the season, to Taos, New Mexico in March.  But the rest of the charter trips are full.
If you are interested in one of the full trips, spots do open due to various reasons, so be sure to put your name on the wait list. Please check the website and our social media posts for updates.
In late October we started signups for our long bus trips. The mid-week trip to Tremblant in February sold out! But don't despair, there are still spots available on all of the other long trips.
New this year is a mid-week Mont Ste Anne trip.  Also available is the traditional HPSC end of season weekend at Tremblant, and the popular Family Day Eastern Townships Orford trip, which includes two dinners.  If you have never dined in the Eastern Townships you are in for a treat! For our cross-country and snowshoe members we are also offering a Family Day weekend to Huntsville including trips to Algonquin Park, Arrowhead, and the Frost Centre.
Unfortunately, we had to postpone the trips to Killington and Jay Peak to a future year.  Although it may seem early to postpone, as these trips are months away, there are tight deadlines to avoid penalties with our suppliers for cancelling space, and the initial registration was small.  Early sign up by members is important when we have to make these types of decisions.
We are still in uncertain times, but are very optimistic about the 2022 ski season.  If you really want to go on a trip this season, we encourage you to sign up now to guarantee your spot.