We are committed to running bus trips this season. Like past years, the bus will get you to and from the resort safely.
However, COVID-19 means that there will be some changes to the bus experience. Here is what you can expect on a HPSC bus this season….
Reduced bus capacity
We will be limiting the bus to 30 members. This will enable us to space out appropriately. If you come on the trip with a member of your household, you must sit with them (even if you are tired of them!). This will enable those without a bubble partner to sit alone.
Don't forget your masks!
Masks must be worn on the bus at all times on the trip up and down. They must be multi-layered cloth or medical masks. No neck warmers, scarves, bandanas, buffs, masks with valves etc. Be sure to bring more than one in case you lose it, it gets wet etc. Eight months in, you should have a nice little selection of them by now.
Limited food and drink consumption while in motion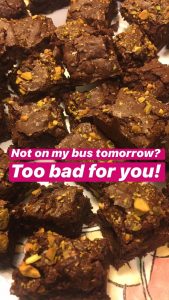 You are only permitted absolutely necessary food and drink consumption, limited to quick sips of water and very quick snacks. No full meals, no sharing of food, no alcohol permitted. This is the only instance in which you may – briefly – remove your mask. Please do not board with a cup of coffee and leisurely drink it. Please eat breakfast before you board (or at the resort upon arrival) and make sure to hydrate and eat before you board the bus to come home. Ideally there will be no food and drink consumption while the bus is in motion and everyone is on board, but we recognize there may be some limited, medically necessary circumstances.
A quiet trip
While we can have fun socializing – physically distanced – with our friends while skiing, the bus will be a quieter ride than normal. We request that you keep talking to a minimum. You must remain seated at all times, except if you need to use the washroom. Please no socializing on the trip to and from the washroom.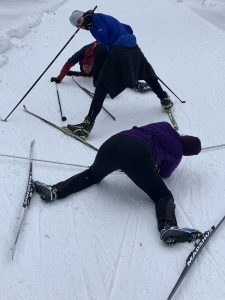 Different check in procedures
The bus captain will not check members in by talking to them individually. The bus captain will use the microphone to call out your name and remind you of your registration options. If you have a serious issue, you may call the bus captain over, but please try to save your questions for arrival at the resort. Likewise the DOD will not be talking to members about lessons; you must register in advance. If you haven't, you can go to the meeting point and see if they can fit you in.
All members are expected to follow our policies and procedures if they choose to come on a bus trip this year. If we all work together and cooperate, we can have a safe ski season!