As a member of our cross-country organizing committee said the other day, we're coming full circle this year, going back to how people used to ski before fancy chalets were built. What did this look like? You showed up in your car, got ready to ski in the parking lot beside your car, grabbed your day pack with all your 'survival items' for the day and headed out. When you got back, you changed by your car, hopped in and headed home.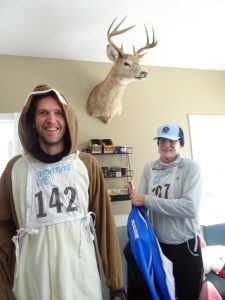 Given physical distancing rules for indoor spaces, you can probably guess that access to indoor space is going to be very limited at the resorts this year. We will be unable to rent private rooms this year. Gone are the days of all those leisurely indoor activities – getting ready, reading, socializing. Indoor time should be limited to quick trips to use the washroom and warm up for a few minutes. But be prepared that you may have to wait in lines to do so.
Where do I get ready and store my bags?
Members will have to store their bags and get ready on the bus. We suggest that you come to the bus already dressed in your ski clothes. The same goes for the end of the day – you will not be able to change in the resort and thus you may not be able to fully change your clothes, unless you are comfortable doing so in the parking lot (if you are, great!). Otherwise, we suggest bringing a dry top and socks to change into (trust me, dry feet make all the difference) and be sure to have your winter parka waiting for you on the bus.
Where can I eat lunch?
We will have the bus open for an extended lunch period. A maximum of 10 people will be allowed on the bus and must space out appropriately. We request that you eat quickly with no socializing. If there are people waiting outside to come on the bus, vacate the bus as quickly as you can. We don't want to formalize lunch slots, and hope our members can be courteous with each other. The bus will be wiped down after lunch.
Speaking of lunch, there are going to be limited food options available at the resorts, and what exists may take a long time to get. We suggest bringing your own lunch and snacks on every trip.
If it's warm enough, we recommend bringing your lunch on the trails with you.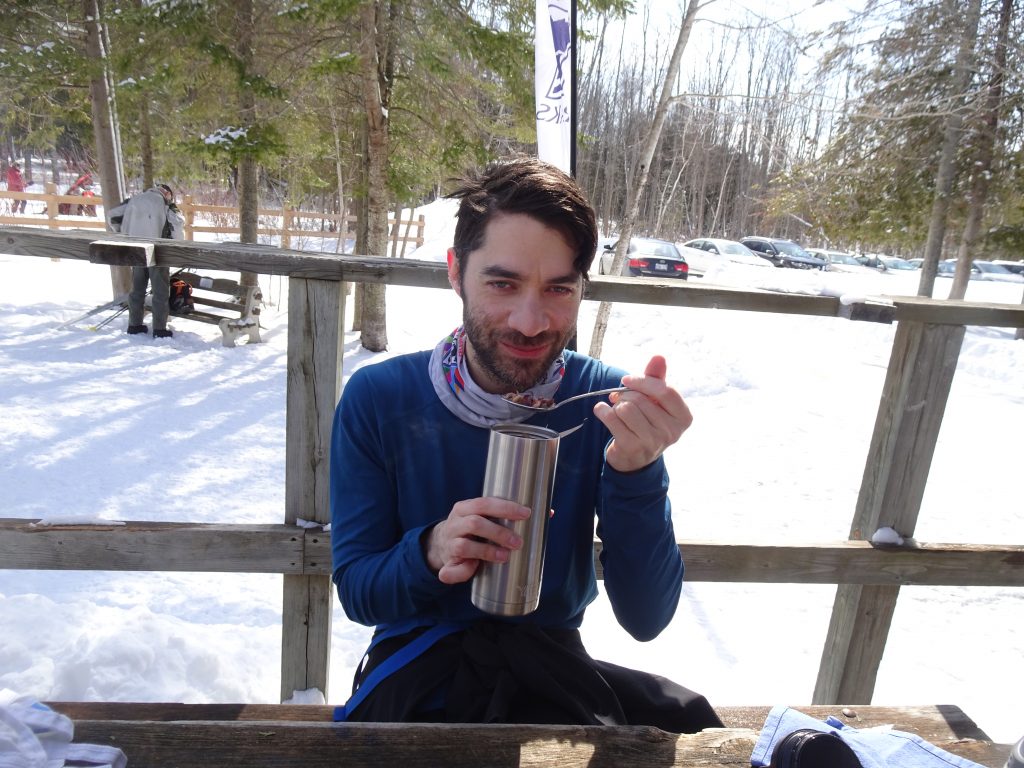 What should I bring?
Because you will be spending significant amounts of time outside this year, we recommend that you bring a small day pack filled with items to help keep you warm should you have to wait outside while not skiing. While everyone is different, this could include extra gloves/mitts (really warm ones!), a dry top base layer (maybe something thicker than what you ski in to keep you warmer), an extra pair of socks, and a down jacket that folds up small (a great investment in the winter). Pack water and extra snacks – a hydrated and fueled body is a warmer body!
Are the resorts taking extra measures to provide warming options for guests?
We have been talking to the resorts about their winter plans. Our sense is that right now resorts are not planning for extra facilities and infrastructure. They expect people to use their cars (and for us, the bus) as their "home base". This could change through the season, but for now we recommend not counting on it. So bring what you need to keep yourself comfortable in the cold. Look at the weather forecast and evaluate for yourself if you will be comfortable being outside (you can cancel by Wednesday at 8pm). We will update members about resort facilities as new information becomes available.
If you have any questions about the season, please contact crosscountry@hpsc.ca