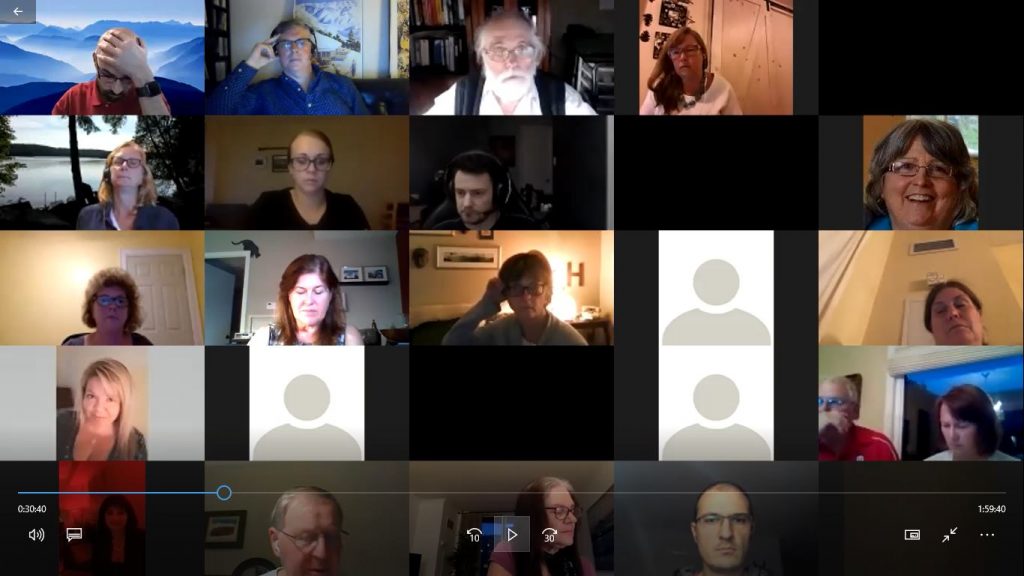 Our first and hopefully only pandemic era Annual General Meeting was held viz Zoom on Wednesday September 23rd.
We want to thank all of those who registered and who logged into the AGM. While the meeting went off without a hitch, we sincerely hope that next year we will be able to get together in person to raise a glass to our fantastic club.
A special thank you to long time member, snow school instructor, and former board member, Laura Shephard for acting as this year's AGM Chairperson.
Thank you to past president Stella Rossovskaia and the rest of last year's board for leading us through the review of a very successful year. A year that helps set us up to better deal with the coming season. The 2019/20 AGM Report is available for review on our website under About Us/Club Documents. You need to be logged in to access the documents.
We also want to thank the attendees for all of the questions submitted and asked during the meeting regarding last year and this year. A list of all questions and answers will be posted in the next few weeks on the blog.
And finally, congratulations to Karen Snow for being approved as our new Director of Administration.
Justin Graham
President, High Park Ski Club