The first in the history of the club virtual on-line election will be held on April 30 2020. https://hpsc.ca/event-3751842
Clark Seadon – Candidate for Finance Director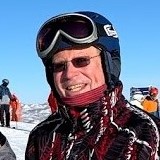 Skiing has been a huge source of adventure and excitement throughout my life. It really started with downhill ski racing for my local club in Edmonton, and grew to include cross-country, a little back-country and trips to Europe. I became a new member this year to do more XC skiing and have been delighted to find so many people who enjoy winter. I've had many enjoyable conversations, and look forward to meeting a lot more members. In terms of Finance I have some useful experience to share, having been Acting Treasurer for the Charity my wife is in charge of, having been a Commercial Banking Lender throughout my career, and being a CPA, CA. Overall I really look forward to helping others enjoy skiing and winter with the Club, while helping to ensure the Club remains financially sound for years to come.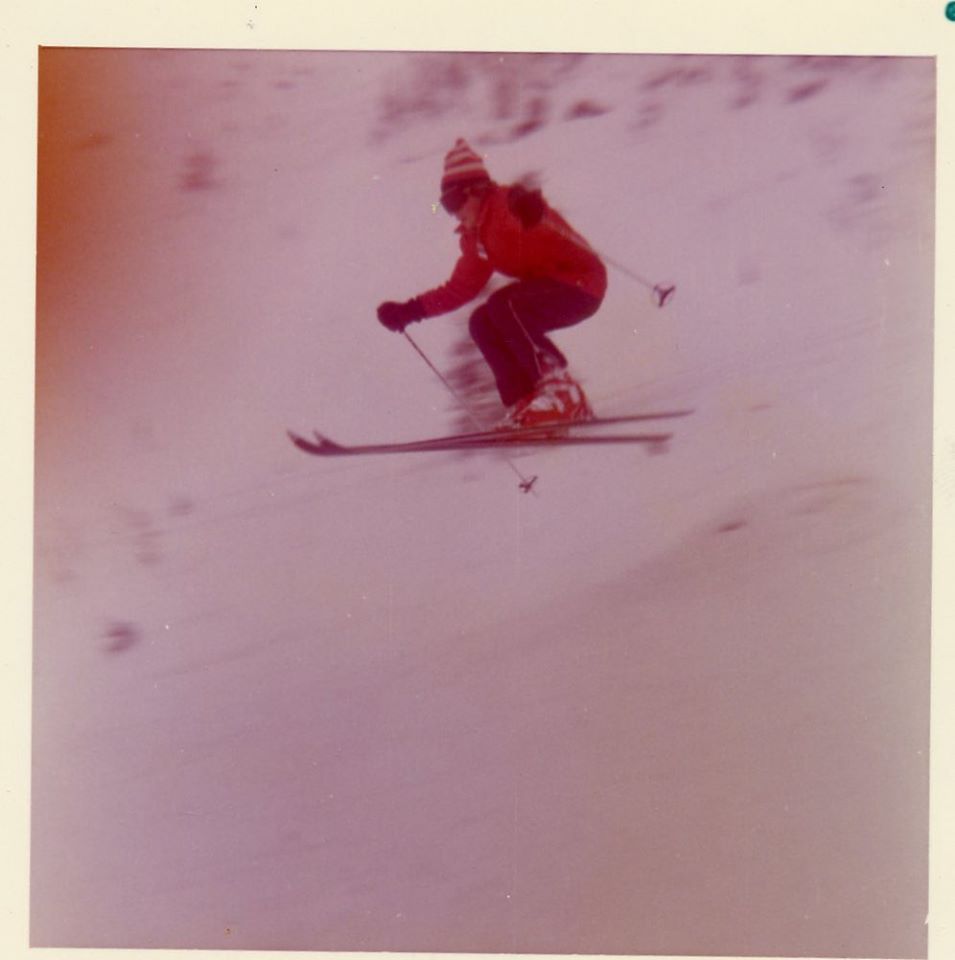 Erika Clark – Candidate for Downhill Day Trips Director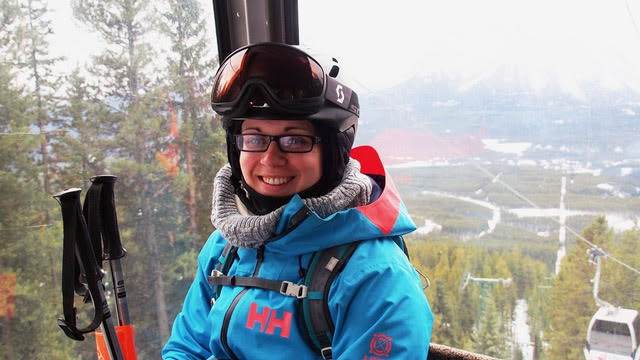 When I moved to Toronto in 2017 I decided I wanted to learn to ski, and to meet new people, so I chose to join HPSC. I immediately felt at home and that I had created a new family of friends within the club. I began volunteering as a bus captain on downhill day trips and since then have also been a trip leader on the recent weekend Tremblant trip, as well as volunteering in other capacities with the club. I was the Downhill Day Trips Director for one season (2018-2019) and worked to increase the attendance on downhill day trips, partner with cross country to offer more buses, partner with new hills to offer members more variety to improve their ski and snowboarding skills, and continued to welcome and support members to get out on the slopes through our day trips.
For the next two seasons, my goal as the Director of Downhill Day Trips is keep the momentum going. I want to build upon the fantastic success of the previous seasons and continue to fill buses, encourage new members and returning members to attend day trips and expand our ski and snowboarding program with HPSC's snow school. With the help of the downhill volunteers, my desire is that every member looks as forward to, and enjoys, going on a HPSC day trip as much as I do. Joining HPSC is one of the best decisions I have ever made. I began as a new skier and have now travelled around Ontario, Canada and the US enjoying the best of winter skiing with my HPSC friends. Becoming involved as a volunteer has led to many wonderful opportunities. I encourage all members to get involved in any way they can!
Nemanja Davidovic – Candidate for Communications Director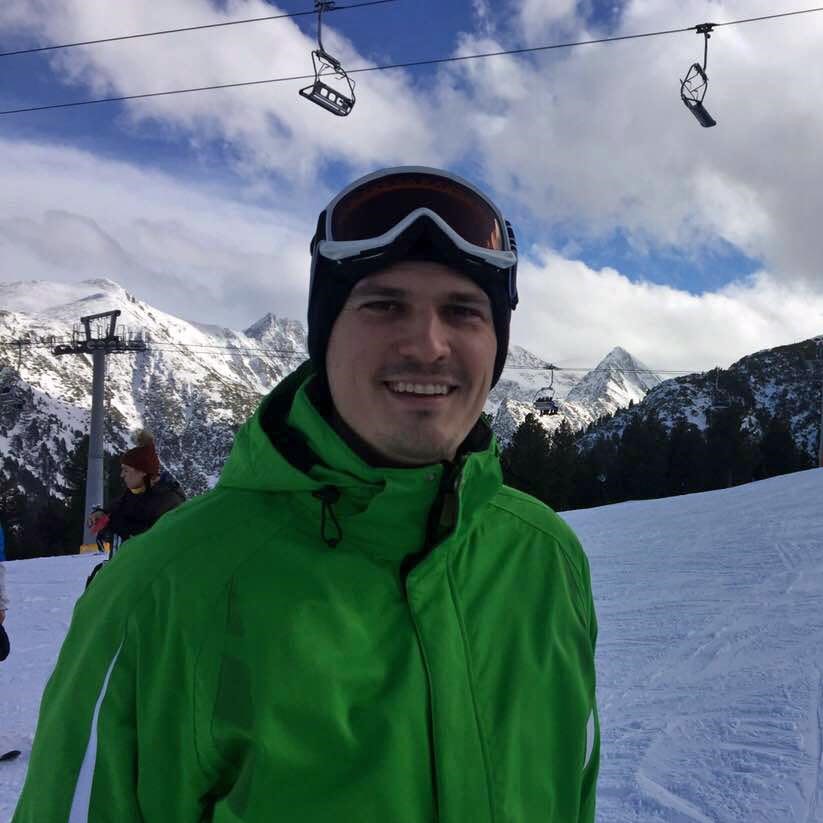 I am an outdoor enthusiast. I spend most of my free time skiing, cycling or hiking, depending on the season. As a member of a ski club in my hometown in Serbia, I have skied downhill in European ski resorts. The first thing on my list when I moved to Toronto was to find and join the local ski club in my new home. I discovered HPSC and joined the club together my fiancée. So far, I have skied on daytrips with the club, and discovered some fantastic places in Ontario. Furthermore, I started learning how to cross country ski with amazing HPSC instructors. I find the club to be a great place to meet likeminded people, make new friends and grow your network. I bring volunteering experience from my previous ski club and project management skills from my day job. Life is better on the slopes!
Jennifer Beatty – Candidate for Marketing Director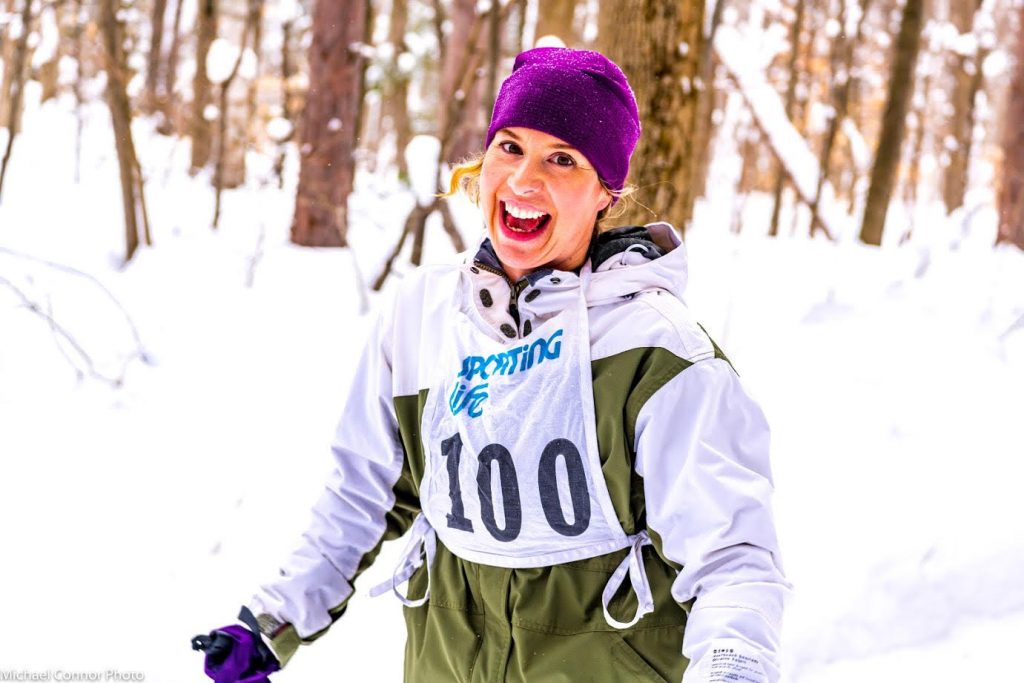 I grew up in Calgary, Alberta and learned to downhill ski in Banff. I have skied several hill in Banff, as well as Golden, BC. And Whistler, BC. I moved to Toronto in October 2018 for a job in Marketing, and was looking for something to keep my active in the winter months. That's when I discovered the High Park Ski Club and it's been the best thing I've done since moving toToronto! Having never cross-country skied before this past winter, I advanced from Classic 1 to Classic 3. I also made some great friends, and had tons of laughs along the way! I'm a marketer in my day job, and also take marketing courses when I'm not skiing! – I'm excited at the prospect of using my skill set to further advance the HPSC member experience, and continue to attract new members to keep our club running strong for year to come!
Amy Lam – Candidate for Social Director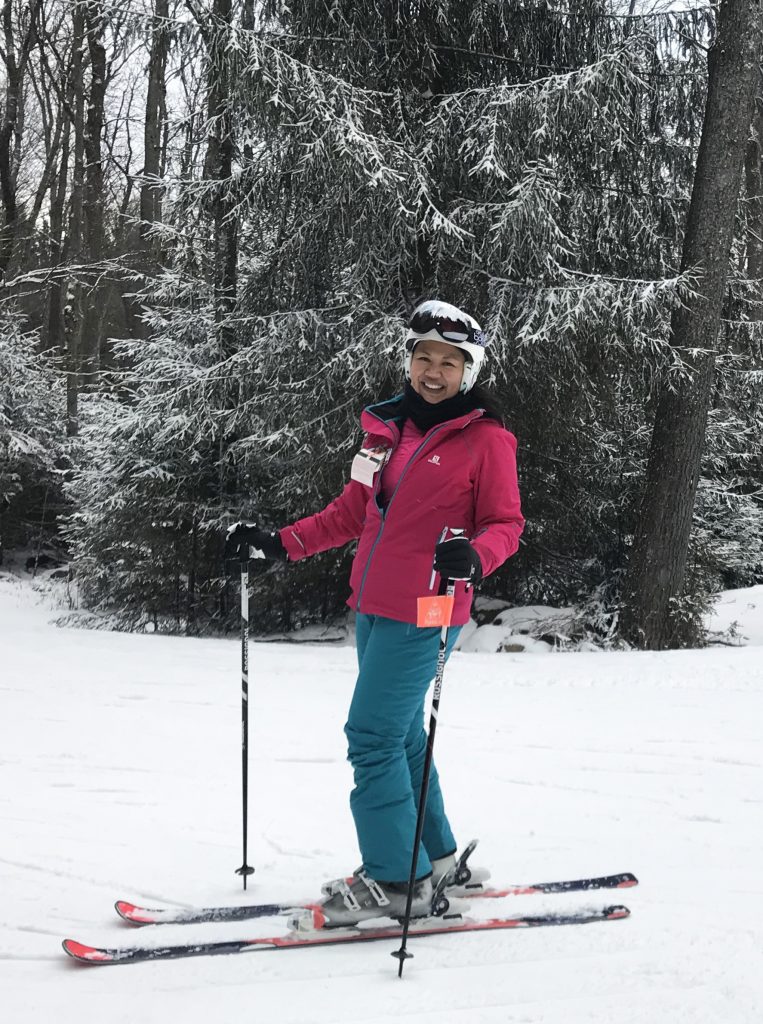 I love being active and being outdoors. In past winters, I casually went skiing with friends, but never took any lessons or joined a club. Last winter, I wanted to improve my skiing skills and meet other skiers. I googled "ski club", and found High Park Ski Club's website. Since being member, I have been blown away with the quality of lessons and trips the club offers. My skiing has greatly improved since taking lessons with the awesome HPSC instructors. This year, I started to volunteer as bus captain for Saturday alpine trips. I have such a blast meeting members, and being part of such a positive, active and winter-loving community. I recently completed my two year term as the Social Director for the Toronto Triathlon Club. I enjoyed organizing and hosting social events that bring together the community of athletes of all levels. I love seeing the joy that social gatherings bring to members, after training sessions and at the finish-line of various races. It's the best way to meet new friends and be inspired by their journeys to be active healthy. I hope I can use my "party organizing" skills to come up with ideas for social events and gatherings that bring our wonderful community of HPSC members together.

Justin Graham – Candidate for HPSC President
Even before I started skiing as a teenager, I was aware of High Park Ski Club. I first learned about the club when it was profiled along with others in a local magazine. It seemed like so much fun! After graduating university, I talked a friend into joining with me, and was a member for about 6 years. After not skiing regularly for about 15 years, I wanted to get back into the sport, and since my old friends had stopped, decided to rejoin HPSC, and have been a continuous member since 2007!
I participate in most of the activities of the club (most weekends on alpine daytrips; a couple of snowshoe trips per season; a couple of long trips per season; SkiFit in the fall; Climb the Mountain each year; and many social activities) which has allowed me to develop a good sense of the various subgroups of members that make up our fantastic club.
We really are only as strong as a club as the connections we make with each other! Because of close friendships and a desire to give back to the club I started to volunteer. I have realized that the portfolios that I have assisted with have something to do with bringing our members together and in helping to make these connections! My desire as President is to ensure that our members continue to develop these friendships and as a result strengthen our club.
To paraphrase JFK, "Ask not what your ski club can do for you . . . " My HPSC Volunteer Experience
Alpine Daytrips team lead as Assistant Director of Alpine Daytrips (2019/20 season)
W6 Killington trip – Trip Leader (February 2020)
SkiFit group leader (Fall 2018; Fall 2019)
Alpine Bus Captain (2017-2020)
HPSC Volunteer of the Year – Silver (2018/19); Bronze (2017/18)
Alpine Daytrips – Bus Captain co-oridnator (2018/19)
Re-wrote Alpine Bus Captain Training Manual (2018/19)
Assisted Communications and Marketing teams by creating and editing a lot of the website content (2018/19)
Assisted Social Director in planning and organizing social events (Fall 2018)
Attended numerous HPSC Board meetings as delegate for Social Director or Alpine Daytrips director (Summer/Fall 2018)
Wrote SnoBiz articles for Alpine Daytrips and Social (2017-2018)
Profession and Education
Professional public opinion researcher for approximately 25 years
MA, Public Policy and Administration
Bachelor of Business Administration, Marketing major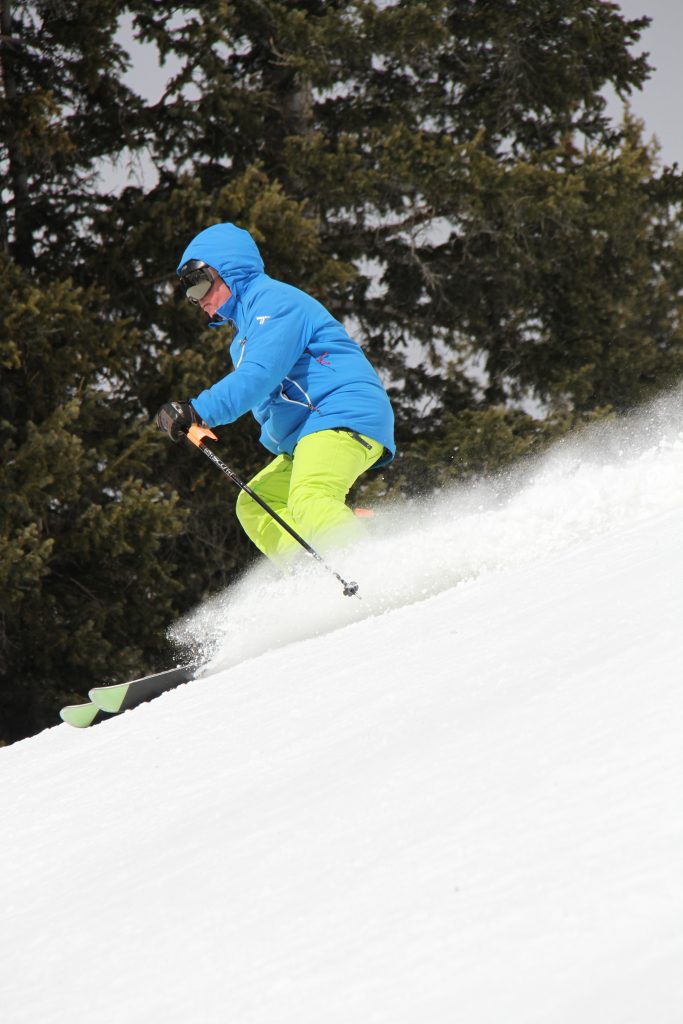 David Manning – Candidate for Downhill Snow School Director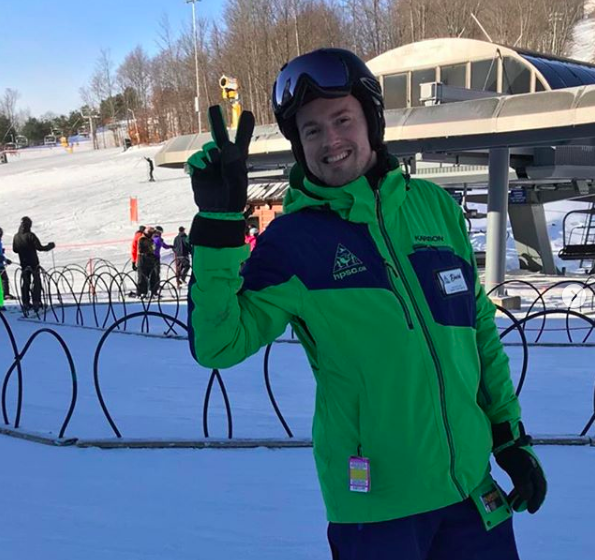 David is a downhill ski & snowboard (double double) instructor. David is also the past President, who has led the club successfully through the first wave of transformation and demonstrated the mindful leadership and long term vision for the club. David is the best candidate for the role, nominated by the entire Snow School.
Check out here the bios of the candidates, who are current members of the Board: https://www.hpsc.ca/Board-of-Directors:
IT – Alex Radulescu
Admin – Victor Schroter
Overnight Trips – Bill Bates
Membership – Ruth Schefter
Cross Country skiing – Heather Steel