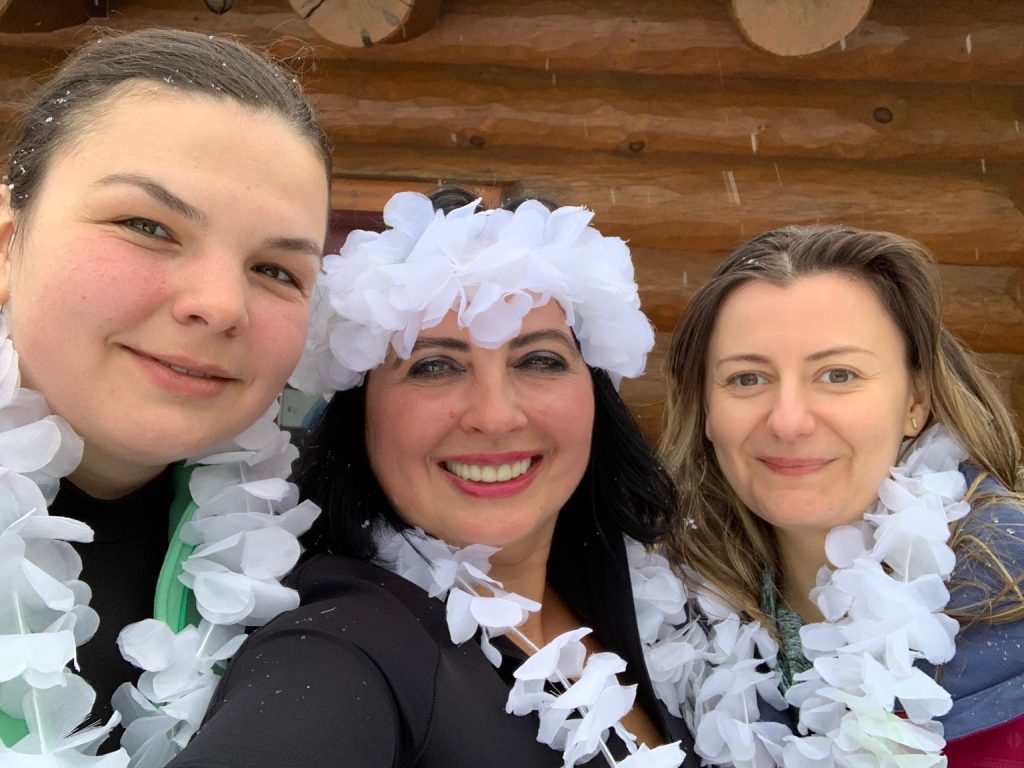 We had an interesting info sharing and discussions going on Facebook group about baby boomers and millennials and their impact on the declining ski industry. We are doing few things right as our clubs membership grew 20% compare to 2 years ago – after a freeze and a slow and steady decline. About 1/4 of our club are new members, it means that new generations come in while baby boomers are retiring from skiing. I did quick analysis of our new members demographics: about 40% of our new members represent generation X, 30% — millenials, generation X and we still have baby boomers joining our club – 30%. The face of our club is definitely getting younger, as French say when people look younger than their biological age: "We turn winters into springs!" We look pretty young for 70 year old club! We continue to welcome new members!
Social committee was at Scenic Caves for the crossover day and at MSLM for Members Appreciation Double Double Day. We have started the promotion of the Apres 70th Anniversary Season "Snow Ball'. The theme of the Ball is "turning the winter (snow) into the spring (cherry blossom in High Park), see the picture of Social committee with the "blossom of snow" accessories. There will be a beautiful "Snow Ball"- Waltz dance and many other traditions and surprises at the 70th celebration .
Tickets for Apres party (Awards ceremony, drink + dance) are on sale now for everyone. We are looking forward to greeting a lot of our new members at this event. We now have invited all volunteers to get discounted tickets for the formal dinner + drink + dance or Apres drink + dinner. We sincerely appreciate all volunteers contribution. Our club is a true social good miracle, managed by amazing people for amazing people. Tickets for dinner will go on sale for everyone on February 25.
Let's keep the party going steady!
Stella, HPSC Volunteer President