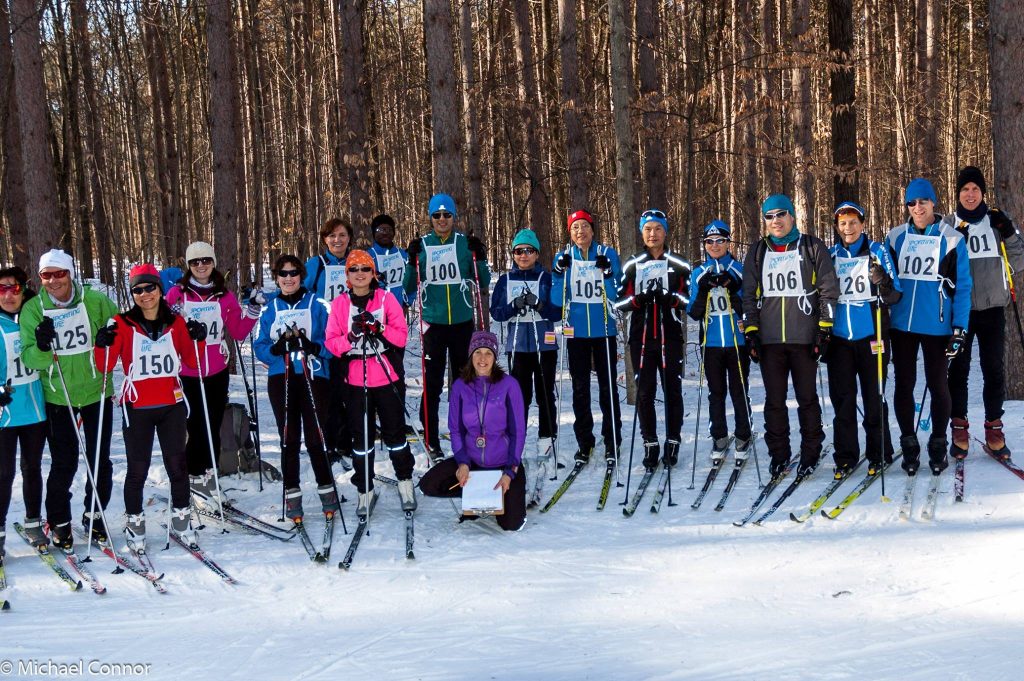 We were a little delayed in getting our race season launched this year, but Race Director Heather has scheduled five fun races for February and March.
Our "races" (if one can call them that!) are simply fun group activities. We have fun cheering each other on, there's usually some kind of fun twist, and lots of bonus points handed out for random reasons. We do prizes by draw (not by finishing time) and if you come to one race, you get an invite to our year end party in the spring. We've been told that Linda's cheering squad has new loud toys!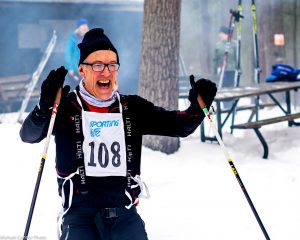 You certainly don't have to be fast, but you should have enough ski skills to ski a few kilometers comfortably.
Here's the new schedule:
Feb. 8 – Frisbee Biathlon Relay Kick Off! This race is always a chaotic mess of fun.
Feb. 23 – The It's Impossible to Get Lost on the Northwest Passage (but someone will still manage to) Freestyle at Scenic Caves.
Feb. 29 – Race Weekend! Choose Your Own Adventure Freestyle Bonus Points Extravaganza at Horseshoe. Choose Patrollers or Geunther's…or both!
Mar. 1 – Race Weekend! Pine Trail Classic at Wasaga. A fun swing through the forest on classic skis only.
Mar. 15 – Please Let There Still Be Snow Spring Fling Freestyle Costume Race at Hardwood. We'll wear costumes and have a fun skills challenge integrated into the course. Brush up those ski skills!