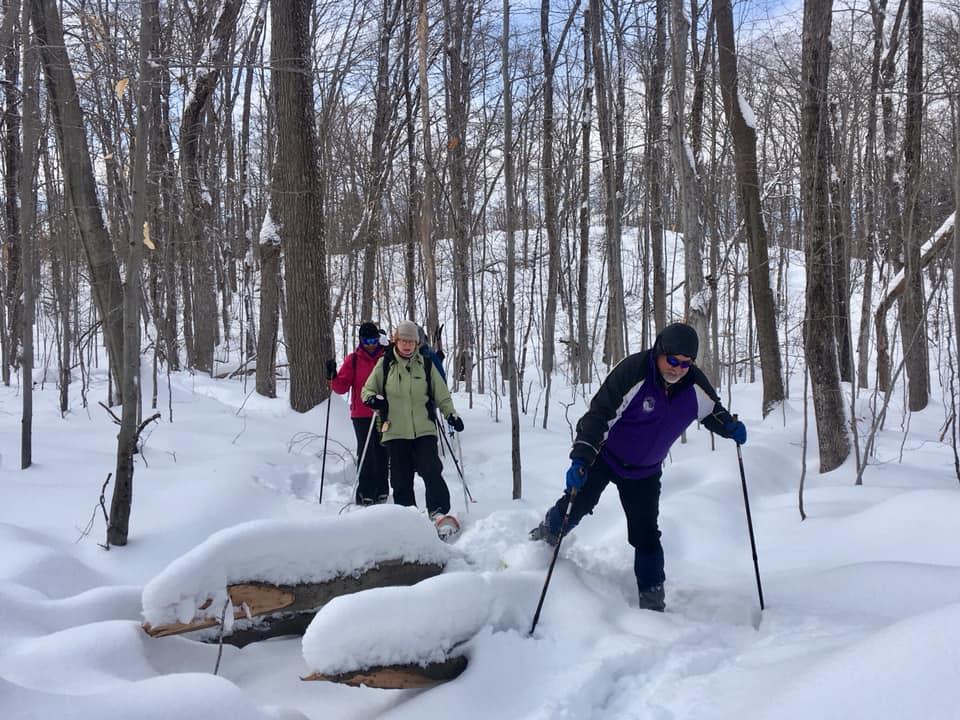 HPSC's snowshoeing program has grown in the last few years. There are many reasons to choose snowshoeing – it's a less intense physical activity than skiing, but still a good workout; you really get in the forest and up close and personal with nature; and it's a fun social activity. Best of all it gets you outside and moving in the winter! We have many members who both snowshoe and ski.
While you can certainly snowshoe on your own, it's definitely more fun in a group. And beginners who are unfamiliar with the trails definitely feel more comfortable being led by someone more experienced. If you've been snowshoeing with the club for a few years now, please consider becoming a snowshoe leader!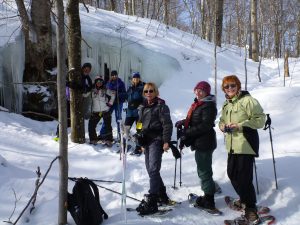 No special training beyond experience snowshoeing with the club is needed (and perhaps the ability to read the resort maps!). If you are going to snowshoe anyway, why not lead a group? The more leaders that we have, the more, and varied, experiences we can offer to club members – we can have groups that go at different paces and do routes of varying difficulty. This is not a big commitment – you can do as many or as few as you want.
We are happy to have new volunteers work with an experienced guide the first time.
Snowshoe leaders are recognized with complimentary bus and trail fees for the trip on which they are guiding.
The club runs on volunteers and more hands mean lighter work for everyone! If you are interested in volunteering, please contact crosscountry@hpsc.ca and we'll connect you with our head guide and snowshoe coordinator.