As announced in the October 11 issue of SnoBiz, Ski School welcomed seven new instructors for this season. Today, we introduce you to Lina DiFelice and Izabella Wilczynska.
Lina DiFelice
I've been a member of HPSC for 12 years and started skiing when I was 11. Dad would sit in the chalet for hours, while my 2 sisters and I took ski lessons at Mount St. Louis/Moonstone, and Blue Mountain. We loved it and were hooked. My younger sister Donna went on to become a Ski Patrol, and was an active participant with HPSC in the 70's.

Fast forward… after a long hiatus, I followed in my sister's footsteps, and joined HPSC and renewed my passion for skiing. I've enjoyed many extraordinary ski trips around the world, received phenomenal instruction from attentive coaches and teachers, and have made many friendships on and off the hill.

With the support and guidance of the HPSC instructors, private lessons, and time on the hill, I grew as a skier. After retiring from a great career in teaching, moving to Collingwood, and growing my confidence, I decided it would be fun to give back the knowledge and gifts I've received.  I'm excited to share my love of nature and the joy one feels gliding down the mountain.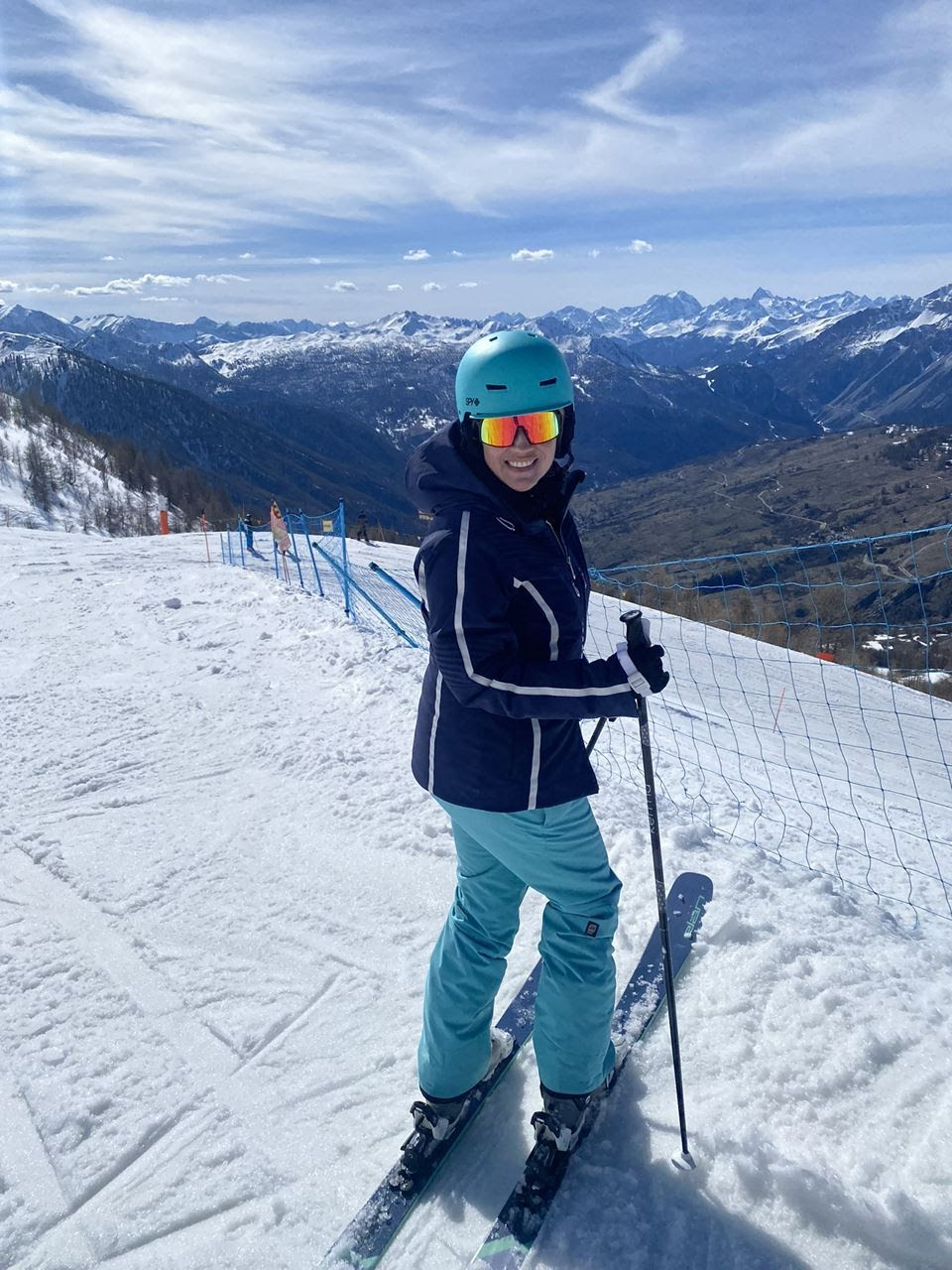 Izabella Wilczynska
I fell in love with skiing as a little 4-year-old kid watching Olympics, and promptly used my plastic cross-country skis on the tiny hills in my hometown (Torun, Poland) for my first attempts of hockey stops. I didn't get a chance to really try skiing on proper skis and hills until much later- my high school got a donation of downhill racing skis from an Austrian ski club and took us on a trip to Slovakia.  It was a great trip where I learned to fall well, and often (on my unsharpened 190s) but my passion for skiing remained.

Finally, many years after moving to Canada and discovering the traveling ski clubs, I was able to take proper lessons. I joined as a step 3 and worked hard to overcome my newly found (grown up) fear of speed. Fast forward 7 years and I am proud to be joining the HPSC ski school as a new instructor. I want to share my joy of skiing with others who may not have had a chance to learn earlier just like me. As a cautious skier, I will be there to encourage you to overcome your fears, and discover the reason we have winters.

In the off season, I am an avid stand-up paddle boarder (SUP), also certified as an instructor. I love the outdoors so if not on the water, I am camping, hiking, or exploring.