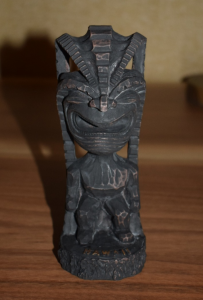 As I write this, I have just returned to my room from a sunset cruise off of Kaanapali Beach, Maui. But even as I finish up my bucket list trip to Hawaii, I am looking forward to the next couple of weeks for our club. This coming Thursday is our overnight bus trip sign-up night. The great thing about our overnight trips is that there are many more spaces than on charters. I plan on personally registering for the Holiday Valley trip!
This weekend myself and other volunteers will be representing the club at the Toronto Snow Show at the International Centre. If you are at the show, please stop by the HPSC booth and say hello! I personally feel that it is important for the future of our club that we continue to be seen as part of the Ontario snow sport industry. One of the best ways to gain new members is through direct interpersonal communication and that means being at the show.
As we get closer to the actual season, I am looking forward to meeting many of you at club activities including the last few weeks of SkiFit, at an upcoming New Member/Information night in November, as well as the Holiday event in early December. Please keep reading SnoBiz for all updates and announcements.
Just a reminder that our Early Bird renewal price of $155 (+tax) ends next Tuesday. Starting on Wednesday, November 1 the renewal rate reverts back to the full price of $170 (+tax). Please don't miss out!
If you were wondering, in place of my usual photo, this is the Tiki of Happiness. According to the note "Keep the Happiness Tiki by your side, it will bring happiness and joy to you and others around you." After the last three years, we finally appear to be getting back to a normal season. I am hoping this Tiki will bring all of us Happiness and Joy this coming season.
Mahalo
Justin Graham
President, High Park Ski Club