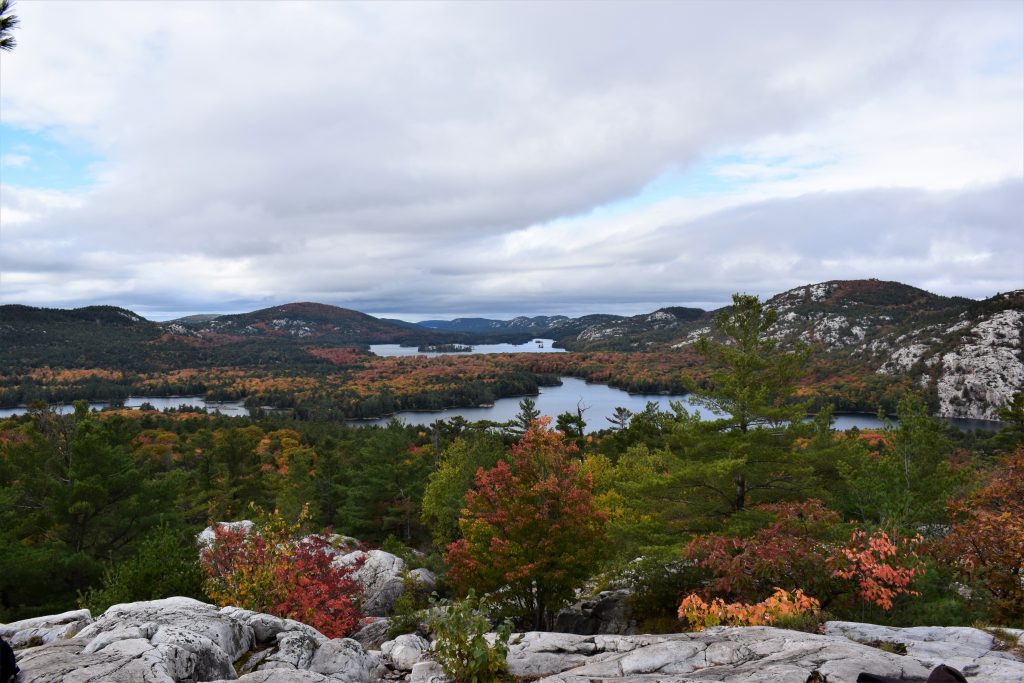 Dear HPSC Friends!
Spring has arrived here in Ontario and usually we would be planning the last trips of the HPSC season and looking forward to the year-end party. Unfortunately, this season we never really got started. All we have to look forward to is next fall and the kickoff to what we hope will be a fantastic rebound year.
While I am very optimistic about next season, right now I am reminded of when I was hiking in Killarney Provincial Park last fall. One of the highlight day hikes in Killarney is 'The Crack' – which refers to a steep gorge which you must navigate just before reaching the top and the fantastic views of the La Cloche mountains (photo above is from my hike at the top of The Crack). In the last leg of the hike the direction sign is basically an arrow pointing up! At this point in time, we are facing the third wave of this pandemic which some are saying will be worse than the previous two. However, the vaccination rollout has sped up with plans to have all Ontarians (at least those who want one) to have at least the first shot by the beginning of summer. So while we are currently facing a very difficult time, there is a light at the end of all this.
Please stay safe and do what you personally can to ensure that next season at this time the only topic of conversation will be how fantastic spring skiing is!
Justin Graham
President, High Park Ski Club