By Christine Bellerose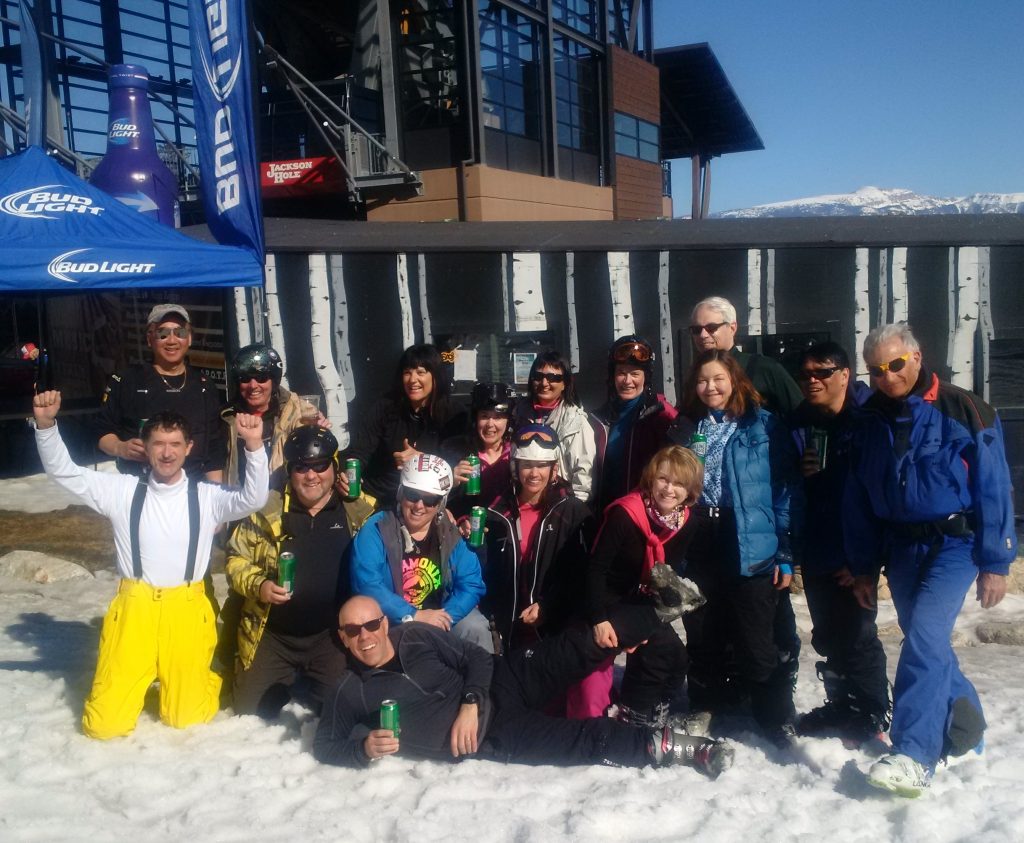 I have been on many wonderful trips with HPSC and can remember all of them for tons of different reasons, the people, the snow, the resort, the weather, the food… one that stands out in my memory for all of the above is Jackson Hole, March 2015.
This is the trip where…
– One member arrived in a wheelchair but left the trip standing up after days of skiing!
– One member arrived standing up, skied a number of days and left in a wheelchair after breaking a leg at Grand Targhee but still a good sport!
– One member had to be rescued by patrollers after attempting to go down a chute; no, not Corbets Couloir. No name, you know who you are
!
– One member was left behind, at the huge
Jackson Hole airport on the way back home!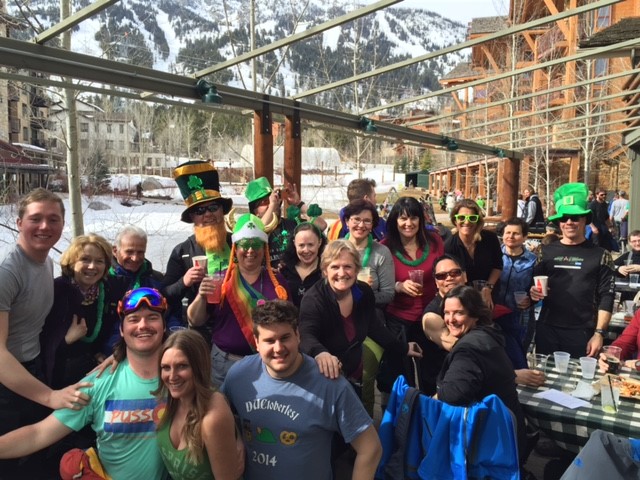 – At least twenty members made it to the Après every day, thanks to some dedicated skiers who stopped early to save us a table!
– We celebrated St Pattys as if COVID had never existed!
While there was the great Jackson Hole skiing, the spirit of the members made this trip a memorable week for all, great skiing and partying! That is what our trips are about! Soon to come again!