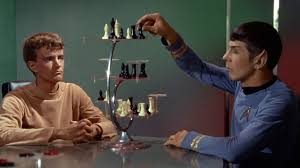 President's Report
Planning this season has been like playing a game of three-dimensional chess; for every decision we have to make we have had to consider multiple layers of influences and impacts.
We have honestly done all we can to try to plan a season as normal as possibly – however, this year is obviously not a normal year.
In a regular season at this point we would be talking about the success of our first trips or a fantastic and fun holiday party. This year however, as with many our things in our lives, we have had to adjust to the reality of the current situation.
As you may be aware, the club has already been required to make some hard decisions regarding a number of trips due to the evolving situation from both our resort partners and the overall health situation.
And this week your Board of Directors has had to make one of the most difficult decision . . .
We have made the determination that High Park Ski Club will not be arranging for any day trips, including drive-ups, while Toronto is in the GREY or RED zone categories.
Throughout all of our planning and decision making, we have had the following guiding principles in mind:
We will follow the latest public health guidelines as outlined by the federal, provincial, municipal governments, as well our industry governing bodies;
We will attempt to minimize the risk of transmission of COVID-19 within HPSC;
We will arrange for skiing, snowboarding and snowshoeing when safety and guidelines allows; and
As a club we are all in this together. To the best of our abilities, we will not create policies that favour one group of members over others.
As a volunteer-run non-profit club, we must act in good faith to abide by all guidelines and policies and procedures that we have put in place. As well, all members and volunteers are required to adhere to these standards in order to enable our club to continue to offer winter activities this season when we are able. As a club we do not have the same luxury in making choices as we have as individuals.
Your Board has been working on a detailed COVID Protocol document that outlines the procedures and policies that we hope will allow us to move forward with this season. This document allows us to make decisions based on a set of principles and guidelines that have been thoroughly thought out. It must be noted that this is a living document that will be updated as new knowledge, guidelines, and situations occur.
The full document is available on our website at COVID Risk Management Framework_2020 12 10.pdf (hpsc.ca)
Following are some of the key highlights:
General
The club will act in good faith to abide by the COVID-19 mitigation guidelines established by the federal, provincial, municipal governments, resorts, public health agencies, and CSIA, CSCF, CASI, CANSI.
Decision to run trips will be based on the provincial guidelines. Since HPSC is Toronto based and registered, we need to follow the guidelines as outlined for Toronto, no matter where our members live.
As such we will NOT be running/organizing trips if Toronto is in a GREY or RED zone.
There will be a mandatory COVID screener prior to all HPSC activities. Those who are sick or have any symptoms are asked to still complete the screener but to not show up for the trip or event. A full refund will be processed for these members.
All trips will be for HPSC members only. There will be no Test Drive or Bring a Guest trips.
Lessons
Lessons will be limited to a ratio of four members to one instructor.
Limit downhhill/snowboard lessons to STEP 3/NOVICE and up.
To avoid crowded lesson lineups, lesson start/end times will be staggered.
Members will need to wear a non-perforated face covering whenever 6 feet distance cannot consistently be maintained (e.g. lift lines, lesson lineup) and in instances where the resort has mandated wearing a face covering.
Bus trips
When we are able to run buses (based on provincial public health guidelines), there will be a maximum of 30 members per bus, with most sitting by themselves in the window seat. Members can sit with others in their households or whom they are bubbled with.
While on the bus, all members must wear an appropriate mask at all times.
On the bus, members will need to remain seated throughout the trip (with the exception of going to the washroom.)
Food, drink, and talking will be kept to a minimum on the bus. Please eat and drink prior to boarding the bus. No alcohol consumption will be allowed on the bus.
The bus will be fully cleaned by the bus company prior to the trip, and high touch areas will be cleaned after arrival and after lunch.
Long Trips/Charter trips
There will be no long bus trips this season. Trips organized to Quebec destinations will be "self-drive" only. HPSC will not be involved in arranging carpooling.
On trips including Charter trips, there will be no trip leader on the trip. A trip supervisor will be assigned to create an itinerary and general information which will be provided to trip participants prior to the trip.
HPSC will not be involved in assigning roommates this season.
Consequences
Members who are found to not be following the outlined procedures and policies of the club, or those of our resort partners, will be open to escalating consequences from warnings, being asked to leave an event or lesson, suspension from further trips, to being barred from membership.
If a member tests Positive
Members who participate in any club activities and subsequently test positive for COVID-19 within 14 days must inform the club of their test result and are suspended from participating in any club activity until medically cleared. Close contacts are suspended for 14 days following possible exposure and encouraged to get tested. All close contacts (including all on a bus if that is the case) will be contacted by the club.
We realize that some of you will be disappointed by the processes, policies, and decisions we have had to make. To be honest we also are disappointed, but these are the difficult decisions that, in the best interests of the club, we have had to make under the circumstances as they currently stand.
As I have written before we will need to be very flexible in the coming months. But given the good news this week regarding vaccinations, there is great optimism that next year at this time we will be celebrating together on a trip or at a fantastic holiday party!
Justin Graham
President, High Park Ski Club