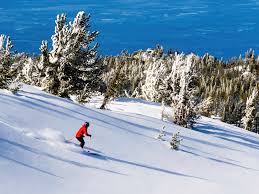 With summer over, the excitement of ski trip possibilities is upon us. Our 2021 lineup includes 6 charter trips and 5 overnight trips. To register for a charter or overnight trip, you must begin by reading over web page TRIP SIGN UP 2021. This page gives all the information about how to register and when to register.
Registration opens sooner than you think. Whistler is already open and at the end of this month, registration will open for St Moritz-Switzerland. As in past seasons, registration will open at precisely 8:00 PM on the dates listed. So don't look for the Register button before those dates; the button won't be showing. Although registration for overnight trips doesn't happen until October 29, you will find it helpful to understand the procedure so you can ask any questions now about particular trips you may be interested in.
Note: You must have paid your membership fee for 2020-21 to be able to register.
Safety, Safety, Safety
Skiing is still great! But due to the pandemic, we had to make several changes this year to be able to run long trips in a safe manner. Safety was our primary consideration. A major change is that we cannot match up roommates for those who don't already have one. Thus if you do not have a pre-arranged roommate, you will be required to pay the single room supplement. Another change is that all overnight trips will be u-drive. There is no bus transportation available this year because we could not guarantee social distancing on a long distance bus for the number of hours it takes to get to the resorts. A further change is that our normal après ski receptions cannot be held. Instead we will create opportunities to meet and mix with fellow travelers during the ski day. Skiers will be grouped up according to ability, and on all overnight trips HPSC instructors will provide guided touring as they have done in the past.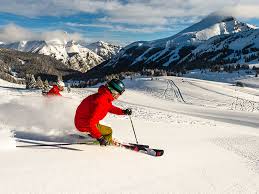 A final change you will notice is that while a supervisor has been appointed to organize each trip, they may not actually accompany the group to the resort. Supervisors are well-versed in the trip parameters and will respond to any questions you may have. The web page for supervisor name and email address is found by hovering over the Charter 2021 landing page or Overnight 2021 landing page. The supervisor page is a member-only page so you must login first.
FOTL Pass
Coronavirus cancelled charter trips C7 France and C8 Taos last March affecting 84 members (boo hoo!). These members received a Front-of-the-Line (FOTL) pass for 2021 to help them through their tears. They have the privilege to reserve a seat ahead of the rest of the membership. Thus when you are looking at the trip page, you may see that some seats have been sold before the registration night. These are the FOTL passes.