On the family day long weekend, a full bus headed up to Sault Ste. Marie to experience some of the best cross-country skiing Northern Ontario – and indeed Canada – has to offer! We stayed in Sault Ste. Marie and skied two days at Stokely Creek and the final morning at Hiawatha Highlands. Both places delivered amazing skiing.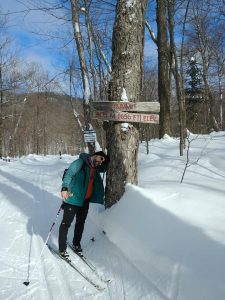 Stokely Creek is not for the faint of heart. With over 100km of trails and some serious climbing, you are sure to get a workout! But, there are some lovely easier trails too if that's more your style. And the snowshoeing looked lovely!
There was a huge base of snow, so no worries about bad conditions on this trip! It also snowed all day on Saturday, creating a lovely winter wonderland. Then the network was freshly groomed entirely for Sunday.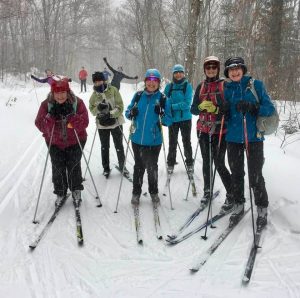 Members had all kinds of fun. There's 6 huts to explore throughout the network and we hit all of them at some point! Norm's cabin even offers full tea and cookie service! The sun peaked out on Sunday and gave us views of Lake Superior. Lots of members challenged themselves to climb King Mountain. Others explored the snowshoe trails.
Four of our members – Heather, Paul, Ian, and Jean-Emile – took on the 6 Hut Challenge on Sunday. That's all 6 huts in one day. And what a day it was. In the end, this foursome skied 40km and climbed about 1000m! You don't get that kind of climbing in Southern Ontario. They're waiting for their t-shirts to be mailed.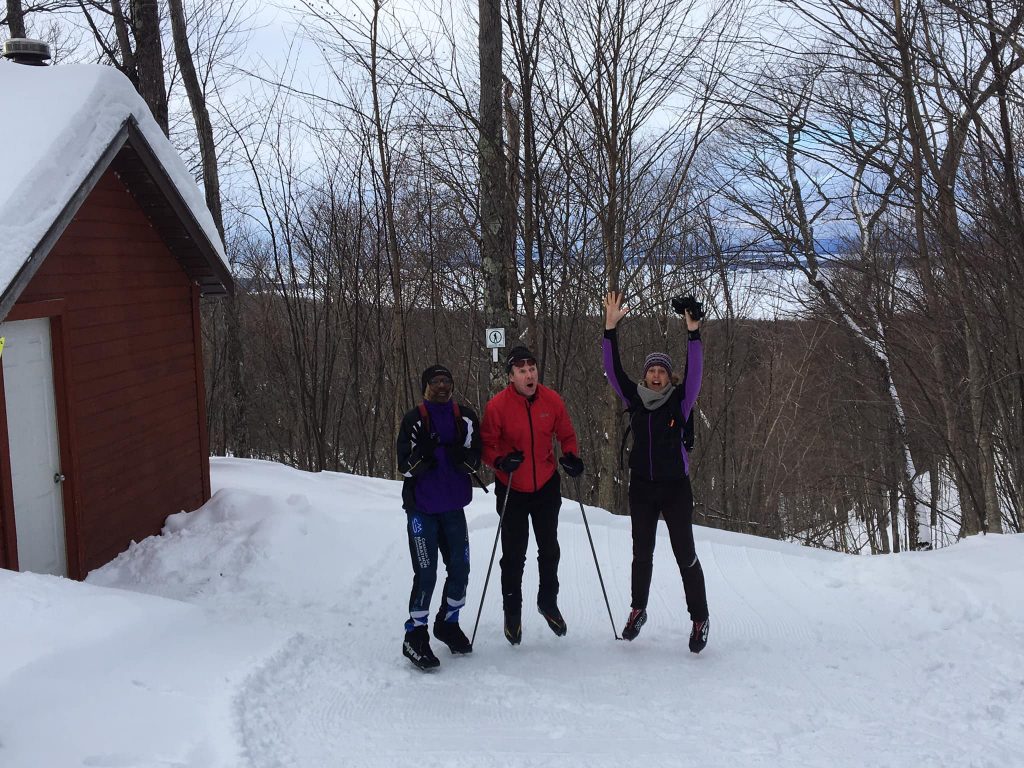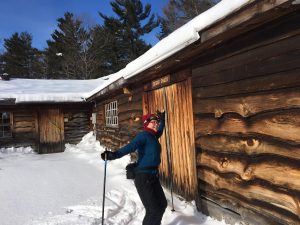 The final day took us just outside Sault Ste. Marie to Hiawatha Highlands, the local nordic ski club. A smaller trail network and not nearly as challenging (thank goodness!), but also beautiful. The sun came out and everyone wished we had time to stay the whole day.
All in all, this trip was a massive success and we'll add it to our roster of long weekend destinations! Special thanks to trip leader Monica, who always does a fantastic job.