The HPSS would like to welcome 4 new ski instructors to our team. We will be featuring each instruction in this and upcoming newsletters. Today we feature Caroline Thompson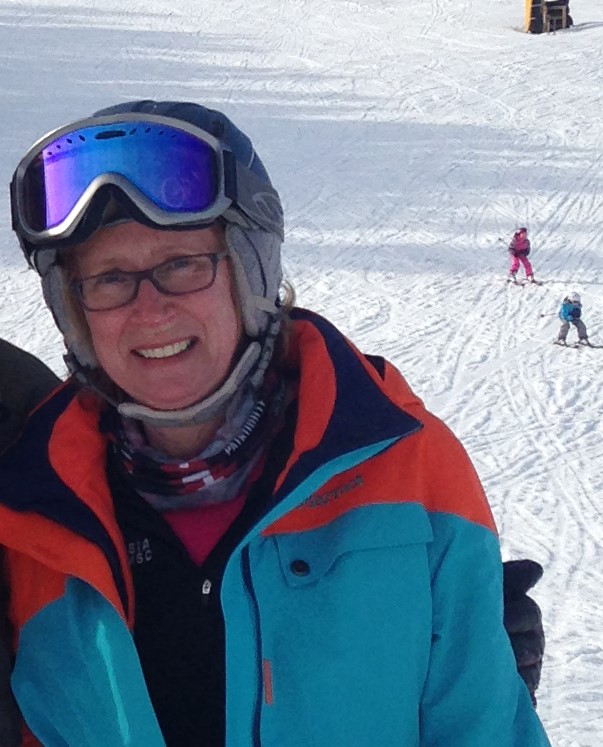 I began skiing as a child when my family lived in Calgary, where I enjoyed our family trips to Lake Louise, Sunshine and Fortress Mountain. The ski bug took hold, but my life took me to places where skiing was a challenge – I've lived and worked in Hong Kong and UK, but I settled in Ontario to raise my children. When my sons announced they'd rather play hockey than ski I was devastated! As they grew older and more independent, I could finally go skiing, but it was difficult to find like-minded people. Then by chance I discovered High Park Ski Club, and I haven't looked back. The friends I've made, the skills I've learned, the hills & mountains I've explored… well, it's just been awesome.
I've been teaching part time at a local ski hill for 4 seasons, and I really enjoyed it – but now I welcome the chance to teach my fellow members. I'm attracted to the club's high quality, professional lessons and the opportunities the club presents to improve my teaching and skiing ability. The IT training by Mike Romano was so helpful and this year I hope to achieve my Level 2 with the support of the club.
Skiing has been a positive force in my life, and I can't wait to share the buzz with fellow members!
Any questions, let me know!
Caro