A wonderful cross-country season has now come to an end! The ski school would like to thank all their students for their enthusiasm and hard work throughout the season.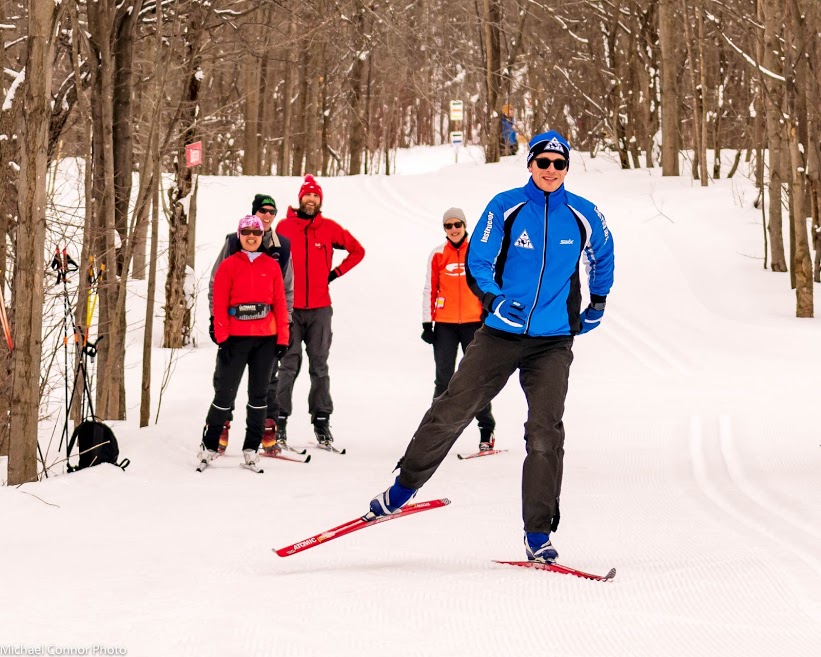 Cross-country offers ski lessons in both classic and skate, teaching members who have never been on skis before to those wanting to hone their skills at a more intermediate/advanced level. This year, 17 instructors taught an impressive 122 lessons. This was 30 more lessons than last season and the most we taught in the past five seasons!
We offer the most lessons of any club operating in the GTA. We have lessons on every Saturday and Sunday day trip (with a few exceptions early and late in the season) at all levels. If you need a refresher, we also offer "tips and tricks" lessons (15 minutes of one-on-one time with an instructor).
We're working through the summer to improve our lessons and look forward to teaching even more students next season.
From everyone at the Cross-Country Ski School, have a great summer!